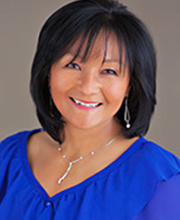 To parents of teens: Welcome to evolving parenthood. As your child evolves into their teen years and beyond, you must also evolve. No longer can you micromanage their every move by choosing their friends, their clothes, or activities, let alone what or how they should think. No, these are the years parents must allow their teen to take more control of their own life in order to develop self-esteem, responsibilities and resiliency.
So how do we evolve? Start by listening more to your teen rather than hearing yourself talk at them. This one change provides opportunities so he can express himself more often. Imagine how respected he will feel as you listen to his thoughts and opinions. Continue asking curious questions without the need to express your own opinions or judgments.
As an evolving parent, stand in her shoes and imagine all those stresses! Should I take more Advanced Placement classes? When should I study for the SATs / ACT? Where should I volunteer? What about extra-curricular activities or part-time work?? And parents, your teen also faces emotional and social dramas. Your empathy is needed here.
Discern where your own stresses are coming from. Are you confused with school requirements and schedules that your teen must meet? Do you feel guilt or anxiety for not having more time and knowledge around how to guide your teen? Wherever your stresses originate, investigate and address them. Stop passing them on. The more you recognize your own stresses, the better able you are to pause and refocus on how you can support their needs and concerns.
Listen respectfully to what your teen's goals are. Are they his goals? Or are you pushing your own agenda that he is resisting? Are you sensing he's feeling insecure or frustrated with talk of future plans? Make time to find out what he wants or hopes for in the next chapter of life. True, some teens may not know. This is where your guidance and understanding comes in. Ask if you can share your thoughts and ideas. Work at coming to agreement and know you are both working towards the same goals… his!
Let go of taking full control. Find and welcome other support resources. Are you feeling uneasy and ill-prepared as to how to support her? Are you assuming you know how to guide her through personal or academic challenges? Yet in your efforts, is she putting more distance between you? No matter how many times I prompted my daughter to follow up on pre-college application matters, it fell on deaf ears. But once she connected with her guidance counselor, she took the necessary steps. I'm thankful for her counselor. Don't let your own ego get in the way. Welcome and be grateful for other support resources.
In the end, whatever your teen's goals are during or after high school, they need your support and respect. For many, this is their starting point of independence and life-long decision making. Continue evolving just as your teen must. Be the parent your teen wants to connect with when it really matters.
JOIN THE DISCUSSION
In what areas has it been difficult for you to evolve as your child became a teenager?
What have you done to show your teen that you support his/her goals?
Share your thoughts in the comments section below.
* * * * * *
LOS GATOS TEEN THERAPY CAN HELP!
Would you like additional guidance in this area? Los Gatos Teen Therapy provides individual teen therapy, family therapy, group therapy, parent support counseling, and in-home teen and family coaching 7 days a week, including afternoons, evenings, and weekends. For more information, contact us at 408.389.3538.