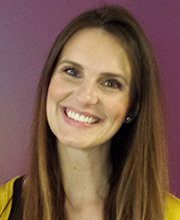 Let's be realistic: Modern life is busy and stressful. We're busy. Our teenagers are busy. As a result, it's sometimes difficult for families to get quality time with each other, and this often results in health and wellness taking a back seat when things get hectic.
Creating opportunities for yourself and your teen to nurture your body, mind or soul by incorporating wellness into your daily lives can help you cope with the stressors of every-day life, develop healthy lifelong behaviors and bring about further connection and closeness.
In truth, we all know lots of healthy activities. That's not the hard part. What's hard is getting your teenager excited about doing these activities with Mom and Dad. Here are some ideas that might increase your adolescent's interest in doing healthy activities with you.
KEYS TO FAMILY WELLNESS
1. Get buy-in from your teen. Adolescents thrive when they have a strong sense of autonomy. When planning activities – anything from weekly meal planning to your next vacation – invite your teen to be a part of the process (or, perhaps, even own the whole process). All kids (especially adolescents) need a choice and a voice – they feel empowered when they can make choices and we all know how much each child longs to be seen and heard. When this authentically happens, teens are much more likely to participate in a healthy activity when they've had a say and a hand in making it happen.
2. Schedule it, or it won't happen. I hear people (including myself) say, "I'll start exercising, cooking, (…fill in the blank however you like…) next month when things calm down." Well, if not now, when? If you're going to raise a healthy family, incorporating wholesome activities into your daily lives needs to happen now and can't wait. Until things become routine or habit, they need to be scheduled. Calendaring these things will help you achieve your family's goals.
Deliberately scheduling quality time that promotes health and wellness is not only necessary, but it is a great opportunity to give your teen responsibility and autonomy. Why not print off the suggested activities below and have them schedule time for your family to try a few things this week or month? Then, you can check off #1 and #2!
3. They're watching you! It might not look like our teens pay any attention to us at all, but at this stage of development, they are very much in tune with the behaviors of others around them. Subsequently, your own values in action (i.e. daily habits) are constantly being scrutinized. Be that positive role model your teen needs and practice the habits you hope they will eventually adopt (even when it looks like they could care less).
4. Make it social! You may have noticed this already, but teens tend to gravitate to other teens. They need regular social connection with each other to feel seen and heard. Many parents lament along the lines of, "My daughter wants nothing to do with us – she only wants to be with her friends."
While this can sometimes be frustrating, you can solve this challenge by encouraging your teen to bring a friend or two along to participate in some of the suggestions below. While you may not get quality one-on-one time with your child on a hike if she brings two friends, you are, nonetheless, having a shared experience, helping her incorporate wellness into her life and perhaps planting those seeds in her friends' lives as well.
HEALTHY ACTIVITIES TO DO WITH YOUR TEEN
Family Game Night: Why not break out the board games and have a good 'ol fashioned game night? Play is so important for all ages and games promote creativity, problem-solving and connection. Some of the most memorable moments of laughter with my family have been thanks to a great card game. Let your teen pick the game and you're set!
Leisure Time: Leisure time is so important for our mental and physical well-being. Give your teen a voice in how leisure time takes shape and as a parent make sure the leisure time actually happens for your family. Whether you're planning your next vacation or deciding what to do on a Sunday afternoon, let your teen help you decide.
Family Movie Night: If your family likes to unwind in front of the TV, watch a movie together, but put on your film critic hat and have a conversation about it together afterwards. This is a great opportunity to help your teen develop critical thinking skills, express himself orally, be heard and learn how to analyze a work.
If your teen would rather be reading, I encourage you to read the same book simultaneously. Make a special date with your teen to have a "book club talk" perhaps at her favorite restaurant.
Cook More & Cook Together: While dining out is really convenient, it limits your control of what's on your plate. Cooking your own meals allows you to create meals that are truly healthy. Most of us know how much restaurants add additional salt, sugar and fat to their dishes. So, take back the control over your family's diet and cook your own food.
Many families do well with weekly meal planning. If this is a practice of yours, have your teen help in the planning process. Perhaps implement a standing family dinner night and / or take turns cooking as a family. Better yet – share the process and cook together. You'll not only have a healthy meal to nourish your family's bodies, but also shared experiences to strengthen your family's bond.
Physical Activities: A wise woman once told me, "If you don't make time for health and wellness now, you'll have to make time for sickness and injury later." In addition to the health benefits, getting physical with your family and teen is key to lowering stress as well as fostering self-discipline and connection when done together. Go for a swim, hike or a jog with the family dog. The good news is you don't have to be a particularly athletic family to enjoy a leisurely stroll in the neighborhood or a casual bike ride.
Connect with Nature: You don't need to be an outdoor enthusiast to connect with the beauty and wonder of nature. It's easier to marvel at our lives and existence when we're able to see more than just human accomplishments — get out of the city and walk amongst the majestic redwoods. Spend a day at the beach, go on docent-led nature walk at a local park or preserve or visit a botanical garden. See how you feel afterwards.
Random Acts of Kindness: "Nothing can make our lives, or the lives of other people, more beautiful than perpetual kindness." –Tolstoy
One of my favorite resources for all ages is KindSpring.org. It is a place to practice small acts of kindness. They have some wonderful ideas for kindness projects you can work on as a family – have your teen pick a few and work on them together. The ideas range from simple to more complex, but all will help you see more good in the world while having a nice time!
I certainly wish you and your family a health-filled fall season, and welcome your stories and ideas about wellness any time. Enjoy the journey!
JOIN THE DISCUSSION
How are you a healthy role model for your teen?
What are your biggest barriers to integrating wellness in your family routine?
What specific wellness activities work for your teen and family?
Share your thoughts in the comments section below.
* * * * * *
LOS GATOS TEEN THERAPY CAN HELP!
Would you like additional guidance in this area? Los Gatos Teen Therapy provides individual teen therapy, family therapy, group therapy, parent support counseling, and in-home teen and family coaching 7 days a week, including afternoons, evenings, and weekends. For more information, contact us at 408.389.3538.