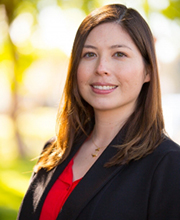 Teens are inundated with unhealthy messages from the media, friends, and family about body image. It is almost expected behavior for teenage girls to criticize their bodies, talk ad nauseam about the latest diet fad, and even comment on others' appearances. "You look great…have you lost weight?" The message that adolescents receive is that beauty, acceptance, and status depend upon being thin.
And it's not just teen girls. The rate of adolescent boys dissatisfied with their bodies continues to rise. Whether receiving pressure from coaches, peers, or the media, males are being told that muscular physiques or lanky builds are superior. Just because teenage boys are talking about it less does not mean the pressure they feel to conform to society's ideal body is any lower. Unfortunately this body dissatisfaction is more difficult to detect as a parent. Due to stereotypical gender roles, teenage boys often feel ashamed to voice body image struggles compared to their female peers.
Why is it important to cultivate a healthy body image now?
First of all, we know that body image is often shaped in late childhood and adolescence. In addition, research shows that negative body image is correlated with lower self-esteem and increased rates of depression and anxiety. Body dissatisfaction is also a risk factor for developing an eating disorder—a life threatening illness that impacts the psyche, body, and social environment.
How can you help your teen improve their body image?
You are very important. Parents, especially the same sex parent, have perhaps the greatest impact on their child's satisfaction with their body. Of course, you cannot eliminate media from your teen's life or unhealthy comments from their peers, but you do have power over what you model.
First, get rid of that scale, don't label foods as good or bad, and consider diet a four-letter word. Avoid expressing excessive concern with your teenager's appearance, commenting about other people's bodies, and making negative remarks about your own body. Then, exercise for fun—not to burn calories—and research intuitive eating so you can model positive habits for your teen.
It is also critical to learn about the role social media plays in your teenager's life. Social media represents one of the biggest changes in how teenagers connect since you were an adolescent. Studies have found that for some teens, comparing themselves to others' social media profiles decreases body acceptance and self-esteem. Educate yourself about social networks, smart phone applications, and websites that promote, and even glamorize, unhealthy body image.
Just think of all the things your teenager can do with the time previously spent focused on body dissatisfaction! Negative body image tends to decrease when people are engaged in fulfilling activities and giving back to others. Encourage your adolescent to explore their passions and join in on the fun too.
Helping your teen build a healthier body image not only supports a healthy life now, but it also sets the stage for the years far beyond adolescence.
Click here for more valuable ideas that can improve body image:
http://www.nationaleatingdisorders.org/20-ways-love-your-body
JOIN THE DISCUSSION
What has worked for you in helping your teen cultivate a healthy body image?
What have you noticed about the correlation between how you view your body and your teen views his/her body?
What positive habits do you model for your teen?
Share your thoughts in the comments section below.
* * * * * *
LOS GATOS TEEN THERAPY CAN HELP!
Would you like additional guidance in this area? Los Gatos Teen Therapy provides individual teen therapy, family therapy, group therapy, parent support counseling, and in-home teen and family coaching 7 days a week, including afternoons, evenings, and weekends. For more information, contact us at 408.389.3538.