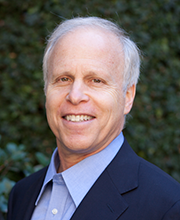 When it comes to performance anxiety – whether for public speaking, tests, sports events, or dance / musical recitals – few are truly immune from its stomach-churning, sweaty-palm-making effects. As a parent, it can be especially difficult to watch your teen experience these unpleasant feelings, particularly if her symptoms are intense and involve headaches, stomach aches, or full-blown panic attacks.
It is important to understand that these fears can translate into genuine physiological symptoms, including rapid heart rate; fast, shallow breathing; increased blood pressure; stomachache; dry mouth; and tightened muscles. Your teen's body may respond in any of these ways, so when he complains of any anxiety-related symptoms, you can know they are, in fact, real and not "just in his head."
The good news is that help is available and it doesn't have to involve medication. Cognitive behavioral therapy (CBT) and clinical hypnosis are both highly effective yet simple skills that empower teens to gain control over and conquer life's many challenges. The best results occur when CBT and hypnosis are used together.
Cognitive-behavioral therapy complements clinical hypnosis by teaching teens to recognize the thought distortions that contribute to feelings of increased anxiety, most notably:
"This is too scary" (overestimating the risk or challenge)
and
"I can't do this" (underestimating her internal strengths and weaknesses).
As your teen learns how to understand her cognitive distortions (or irrational thought processes), how they contribute to her problems, and how to talk back to the negative thoughts, she will gain a sense of mastery over them, producing real and lasting change.
This is an example of how you can use CBT with your child or adolescent:
Your teen feels anxious due to a negative thought, such as, "I will probably get a bad grade on this test." There are 10 common cognitive distortions, or thinking errors, that can lead to this negative thought. One common thinking error is catastrophizing, or expecting a poor outcome, even though there is no evidence for one. It's not the event that creates the anxiety but rather how we think about it. When we can change how we think about it, we can change how we feel, thus decreasing our anxiety.
So once your teen recognizes the distortion in his thought, he can defeat the negative thought by replacing it with a positive thought. David Burns, MD, has described "50 Ways to Untwist Your Thinking," as part of his ebook for therapists. One of the many powerful ways that he helps individuals defeat their negative thoughts is through examining the evidence. For example, "I've done well on the other exams in this class, and I've studied for this one and understand the material, so there's really no way that I will get a bad grade on this test!"
During clinical hypnosis, your teen is led through a series of guided imagery/visualization exercises that leaves her feeling safe, relaxed, and alert. Then, once your teen feels open to change, she is encouraged to create individualized strategies and build skills to prevent or better control her specific challenges. And, like any other skill, it will improve with practice.
An example of this might be for a baseball player who has struck out a few times in a row. When he goes up to the plate, he feels anxious because he is expecting to strike out again. He can visualize himself swinging the bat well and confidently because he has the skills to do this. It turns out that when you visualize yourself hitting the ball well, the same areas of your brain are working as when you're actually hitting the ball, thus creating stronger muscle memory.
Or if you get nervous when you perform in a play or a musical recital, and you feel calm while at the beach, you can imagine being at the beach while you're performing. Practicing this visualization a few times a day leading up to the performance is key; don't wait until you are on stage to try it for the first time.
Teens generally report marked improvement in as few as three sessions, often completely eliminating their distressing symptoms or greatly diminishing them; frequently enabling them to wean off any related medication. (This is true for both CBT and clinical hypnosis.)
JOIN THE DISCUSSION
What strategies have you used when your teen demonstrates anxious thoughts related to specific situations?
Has your teen tried CBT and/or hypnosis before, and was it effective?
Share your thoughts in the comments section below.
* * * * * *
LOS GATOS TEEN THERAPY CAN HELP!
Would you like additional guidance in this area? Los Gatos Teen Therapy provides individual teen therapy, family therapy, group therapy, parent support counseling, and in-home teen and family coaching 7 days a week, including afternoons, evenings, and weekends. For more information, contact us at 408.389.3538.