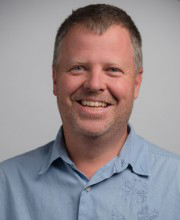 My daughter treasured the trophy she received at a youth soccer league awards ceremony. She declared it was the best thing she had ever accomplished in her life. It was an impressive piece of recognition, but was it really necessary to give them out for simply participating in the league? In my youth I remember going out for pizza after the final game of a season to celebrate, but never did I receive such a prize for simply signing up for a league.
It's easy to look at the awards kids get these days and say "when I was young all I got was…". At the same time it's easy to drift into this "expectation of awards" game as adults. We see the look in the eyes of our kids when they are recognized for participating in an activity and it exhilarates us. We become so proud of them, and it just makes us so happy when they are happy. We want that experience to multiply itself, so we become driven based on our kids achieving the reward, and we forget the values of the journey along the way.
I don't believe that any parent intentionally leads their child down this path, but it's easy to drift into a life of resume building as opposed to character development. It's easy to see how this happens because we praise accomplishment and soften failure with character traits. For example, when a team wins the championship the coaches declare, "We are the best and you should be so proud of your kids!" When the team is not successful the coaches use words like "this team had a lot of heart, or experiencing defeat develops character." The sentiment is not lost on kids – the journey is not celebrated or valued. When a person lacks outer attractiveness they are described as a person with "a great personality." It's easy to drift into de-valuing the process, and elevating the accomplishment.
One of the most important roles of parenting is to prepare a child for adulthood, by cultivating things in their life that will continue to grow and develop in the future. As our teenagers continue to place such high importance on whatever is right in front of them, we need to lead them to a broader perspective of what is needed in life, and to celebrate the steps along the way.
It's important to develop an intentional rhythm in our lives to identify and embrace the process, and not just the success. Each morning I ask my daughter what she is anticipating that day. Sometimes it's a response of excitement, but many times it's a bit fearful or stress-filled. I then say, I am looking forward to talking with you tonight on how it all went. The key is to listen well enough in the morning to be specific at night. At some point after dinner, and before exhaustion takes over, I ask how did those things go today. Even though her response usually is "fine" I gently press a little more and say, "What are some things you did to navigate through those imposing things you had to face?" She will often tell me her process and I listen to learn, not correct. I reinforce her success with encouraging words, and ask her what she thinks are other options to address the failures.
When we elevate the value of the process by giving time to it, our teen embraces the importance of the journey. Accomplishments are still enjoyed, but when they know they get their parents attention and support in both success and failure, their foundation becomes even more secure.
JOIN THE DISCUSSION
How have you placed the value of the accomplishment over the value of the process?
What is your teen striving to accomplish now and how can you specifically celebrate the process with them?
Share your thoughts in the comments section below.
* * * * * *
LOS GATOS TEEN THERAPY CAN HELP!
Would you like additional guidance in this area? Los Gatos Teen Therapy provides individual teen therapy, family therapy, group therapy, parent support counseling, and in-home teen and family coaching 7 days a week, including afternoons, evenings, and weekends. For more information, contact us at 408.389.3538.