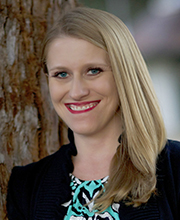 I recently discovered a YouTube video titled I Had A Black Dog, His Name Was Depression. As a therapist, I encourage parents and teens to watch the video. I experienced it as the best description I have seen of depression. This video can help parents better recognize when their teen is depressed, versus normal teenage moodiness. Below is a summary of the video, my professional take on depression from this video, and how depression effects teens.
Video Summary
I have a black dog named Depression. He used to follow me wherever I went. He told me things about myself that just weren't true. He told me I would never beat anxiety or worry and that all I had left was a deep sadness. Once he came, I could literally do nothing. I was stuck, immobile, being dragged around by a beast. He stole my happiness and my ability to enjoy life. He convinced me I would be better off dead.
Warning Signs
Some teens are able to ask for help if they feel depressed. Some cannot. It is important to recognize the warning signs. Some of the signs and symptoms to be aware of include isolating, not caring about friends anymore, quitting an activity that used to be very important to them, slipping grades, sleeping all the time, or not sleeping at all, changes in appetite, talking about all of the things that are wrong with them, irritability, angry explosions, talking about death or saying statement such as it would be better if I wasn't here.
Treatment Strategies
If you suspect that your teen is depressed, a good place to start is with their pediatrician. Most of my referrals are from pediatricians; they are great at recognizing depression and suggesting further treatment. It is smart to rule out common health problems that may affect mood such as thyroid problems, iron deficiencies, or vitamin D deficiencies. If your teen is resistant to therapy, the idea can be legitimized when his/her doctor makes a therapy referral.
For adolescents and adults, living with a depression can be difficult. Teens often don't understand that the depression takes so much away from them. Once they start to externalize it, they can see that depression is separate from who they are. Then they can start to develop the tools to defeat depression.
For parents with depressed teens, it is important to remember that it is not always your teen talking, sometimes it is the black dog. Recognizing the condition for what it is can be a great first step to living peacefully with a depressed teen. Your doctor and therapist can help with additional treatment strategies from there.
JOIN THE DISCUSSION
Did this video help you to better understand depression? Do you think it will help your teen?
Has your teen been resistant to seeing a doctor or therapist to help treat depression? How did you motivate them to get help?
Share your thoughts in the comments section below.
* * * * * *
LOS GATOS TEEN THERAPY CAN HELP!
Would you like additional guidance in this area? Los Gatos Teen Therapy provides individual teen therapy, family therapy, group therapy, parent support counseling, and in-home teen and family coaching 7 days a week, including afternoons, evenings, and weekends. For more information, contact us at 408.389.3538.