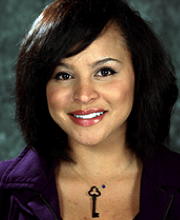 When tackling life's tougher topics with your teen, especially regarding drugs and alcohol, just figuring out what to say can be a challenge. While this is true for many parents, conversation alone has been suggested to be one of the most preventative measures to risky behavior. The goal of this article is to provide you with tips in making this difficult task enriching for both parent and teen.
1. Talk to your teen, not at them.
Common complaints I hear from youth when asked why they are hesitant to talk about drugs and alcohol with their parents are: They think they know everything. They are too judgmental. They don't understand. They don't listen. What this boils down to is if we are the ultimate experts on everything then there is no room for conversation or differing opinions. Thus, my recommendations are:
Listen: Limit your response to that exchange of information.
Learn: Avoid giving your child more information than they asked for and becoming the "expert." This naturally lowers defenses creating valuable opportunities to understand your child.
Listening means entering with the goal of learning more about the person and in turn gaining valuable insight into how they perceive the world. The truth is some of your teen's knowledge will come from popular culture and peers. You will never know what they know if you don't listen.
2. Just talk.
Once you have mastered the art of listening and learning, get curious…talk. Talk about everyday life. This should be an ongoing effort happening randomly, and not just when you want to know something. This creates a mind state in the child that you as a parent really care about their life, and not just when they think they are doing something bad.
Some ideas to keep the conversations going are to avoid asking general questions like, "How's school?" or questions that only need a yes/no answer. Instead, ask more specific questions on topics that interest both you and your teen, like "I like that tattoo your friend has, what does it mean?" "What are the cliques like in your school?" "What songs did you choose to perform at the recital?" Be curious about your teen.
3. Take advantage of teachable moments.
Teachable moments are everywhere, but keep in mind that if you know it all, you cannot learn. Intentionally removing yourself from the expert role is a powerful tool in which both parents and teens can learn equally.
"You know what, George, I don't know what that drug does to you, let's look it up.".
"Hey, a couple of the parents were talking about a kid at school that got caught with Spice, what is it?"
One of my favorite teachable moments is when I take teens to volunteer in the Tenderloin District in San Francisco. Commonly you see people stumbling drunk on the street. This is a great opportunity to curiously strike up a conversation about their standards and thoughts on alcohol consumption. Remember, this is your opportunity to see where your child stands, not a "this could be you" moment. These discussions provide an opening to talk about what they observe and what the children know. These situations provide invaluable modeling and show that you don't know it all. Use curiosity to work together to find the answers. Exhaust different resources to find the answer.
4. Two heads are better than one.
When all else fails, ask! Take the time to talk openly with others, and seek expert help from sources such as:
Local parenting classes
Support groups
Therapist
Drug counselor
There may be other avenues to gain tools. Many schools and agencies today offer evidence based life skills curriculum that encourages family communication, decision-making, and drug and alcohol education among many other invaluable topics that I have seen transform communities firsthand. You are not alone.
All things considered, sitting your teen down for "the big talk " can be awkward for both teen and parent alike. Although direct conversations are necessary so that your children know where you stand on drug and alcohol use, leveraging everyday conversations about life and taking advantage of teachable moments are going to be the greatest tools in your belt. Oftentimes a combination of tools are used by parents to connect with and in turn protect their children.
JOIN THE DISCUSSION
How productive was the last conversation you had with your child? What made it productive?
How well do you know the friend's that are most influential in your children's lives?
What is the last drug reference you have heard your child or their friends speak about?
Share your thoughts in the comments section below.
* * * * * *
LOS GATOS TEEN THERAPY CAN HELP!
Would you like additional guidance in this area? Los Gatos Teen Therapy provides individual teen therapy, family therapy, group therapy, parent support counseling, and in-home teen and family coaching 7 days a week, including afternoons, evenings, and weekends. For more information, contact us at 408.389.3538.