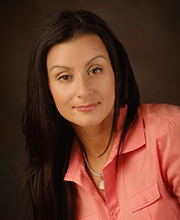 Is your teen experiencing normal teenage angst, or is there something to worry about? For some teens, genetics may be the underlying culprit to their mood issues.
Depression is one of the top health issues among teens. Individual variability in depression from teen to teen comes from the complex interaction between genetics and our environment. A growing amount of research suggests that methylation gene defects (MTHFR) can play an important role in the susceptibility to depression.
MTHFR stands for methyl-tetrahydrofolate reductase, an enzyme that is responsible for the process of methylation in every cell in your body. MTHFR is a genetic variance that causes this key enzyme in the body to function at a lower than normal rate. This can lead to a variety of medical problems. Persons that carry this gene type often have low amounts of vitamin B12 and folate in their bodies. In studies of depressed patients, low levels of both folate and vitamin B12 levels have been found. Additionally, in studies of the general population, an association between depression and low levels of the two vitamins has been found.
Interestingly, low plasma or folate has also been discovered in patients with recurrent mood disorders treated by lithium. A link between depression and low folate has similarly been found in patients with alcoholism. Low folate levels have also been linked to a poor response to antidepressants, and treatment with folic acid is shown to improve response to antidepressants. Other studies indicate that higher vitamin B12 levels may be associated with better treatment outcomes.
There are more than fifty known MTHFR variants – the two primary ones are called C677T and A1298. You or your teen can easily be tested for the MTHFR mutation via a simple blood test. If one or more of the gene mutations are found, you can take a supplement of methyl-folate and methyl B12, the active forms of these B vitamins.
While there is no simple fix to depression, in my clinical experience patients who are chemically balanced tend to have better treatment results. A simple gene mutation could put your teen at a higher risk. Depression, fatigue, anxiety as well as neurological issues are all symptoms of vitamin deficiencies from which your teen may be suffering. The solution may be simple – I encourage you to get tested and take your vitamins!
JOIN THE DISCUSSION
Have you known anyone who possessed a genetic defect related to depression? How did they treat their condition?
Have you or someone you know had success in using vitamin supplements to help combat depression and/or make antidepressants perform better?
Share your thoughts in the comments section below.
* * * * * *
LOS GATOS TEEN THERAPY CAN HELP!
Would you like additional guidance in this area? Los Gatos Teen Therapy provides individual teen therapy, family therapy, group therapy, parent support counseling, and in-home teen and family coaching 7 days a week, including afternoons, evenings, and weekends. For more information, contact us at 408.389.3538.