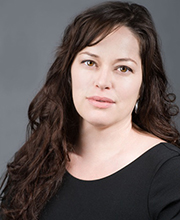 There is a growing empathy gap among youth.
Earlier this year, Harvard University's Making Caring Common (MCC) Project released a report, The Children We Mean To Raise: The Real Messages Adults Are Sending About Values. The study of 10,000 middle school students was revealing about their level of caring, respect, and responsibility toward others and their communities.
Only 20 percent said caring for others is most important to them. However, 80 percent said high achievement or happiness is most important to them. In other words, they are "looking out for Number 1," as my dad would say.
We see the downside of this mindset every day at The Respect Institute.
Of course, teens didn't create this hierarchy of values on their own. We as influencers play an important role in nurturing empathy and leadership capacity in our children. And not leadership as in "I'm the winner, follow me." But leadership as in: "I see someone who needs help or an injustice, follow me in being of service."
MCC offers meaningful tips to help us nurture caring and empathy in the youth we influence, such as "make caring for others a priority and expand your child's circle of concern."
I would add, "nurture your child's self-respect." Self-respect is not your high opinion of yourself. That is high self-esteem. And unfortunately our self-esteem is most influenced by outside content – what others say about or to us directly, and through the voice of media or laws and societal standards that determine our rights and value. In fact, there is now evidence by U.C. Davis and the work of Dr. Brad Sachs that popular teens bully to maintain social capital and their high opinion of themselves.
Self-respect, on the other hand, is "knowing you're a unique contributor to the greater whole." People with self-respect behave according to the mantra, "I matter. You matter." It starts from within and is rooted in resiliency. This is not just about semantics. See the difference?
To nurture the self-respect of youth, first we have to commit to nurturing our own by adopting a new definition of respect: "I matter. You matter." And by practicing The Respect Basics:
Tell Your TRUTH
Know You're VALUABLE
Follow Your PASSIONS
Trust Your GUT
Set BOUNDARIES
Be COMPASSIONATE
Get HELP
Have COURAGE
Here are some ways to practice a few key Respect Basics so you can model caring for others for youth:
Be Compassionate. Use the Respect Levels of Listening to practice compassion for yourself and others.
Level 1: It's About Me. I'm listening to myself.
Level 2: It's About Understanding. When you're talking, I'm listening to you. I'm not in my head thinking about what I'm going to say, judging or interrupting. I'm listening with my ears and heart. I sense what's important you. I don't give unwanted advice. I ask questions to understand you better. At this level of listening, I can get to know the real you and show compassion even after a short conversation.
Get Help. It's simple: Ask for help today. Think of anything you need support with or want to achieve. You can't do it alone. And why should you? Keep searching until you find the right person. Don't give up. People—including me—want to help you. Create a Respect Circle. This is your team. Who can help you stay healthy and passionate? My current circle includes a support group, a counselor, my husband, my best friend, a coach, more than one mentor, 100+ women in my private online group, my spiritual community and my doctor (for starters).
Practicing "Be Compassionate" and "Get Help" increases our vulnerability and openness to others. When you practice The Respect Basics, you finally learn what it really means to respect yourself. Only with your self-respect going strong can you spread and teach respect. I suggest teach your teens the root meaning of the word "re-spect," which is "to look again."
When you think and behave with the mentality of "I matter. You matter," you also learn that you can not only survive, but thrive (grow, succeed, be healthy and be a positive influence).
JOIN THE DISCUSSION
What does respect mean to you?
What are ways you organically nurture self-respect in your family?
In what ways do you model self-respect?
Share your thoughts in the comments section below.
* * * * * *
LOS GATOS TEEN THERAPY CAN HELP!
Would you like additional guidance in this area? Los Gatos Teen Therapy provides individual teen therapy, family therapy, group therapy, parent support counseling, and in-home teen and family coaching 7 days a week, including afternoons, evenings, and weekends. For more information, contact us at 408.389.3538.