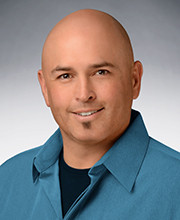 Mindful parenting is a concept that includes forethought, awareness in the moment and careful reflection. When one considers the role of parenting, key ingredients of love, change and compassion should be embraced. Parents typically have little difficulty assuming the teacher role in reference to their teen, though assuming the role of student can be a bit more challenging. Mindfulness is a way of being which encourages a beginners mind. When preparing for parenthood and the trials and tribulations along its path, we ought to continuously drink the waters of reflection, emptying one's proverbial glass in preparation for our teen to refill it again. Just at the moment we feel we have grasped the applicable parenting strategies, we find the waters of the river beneath our feet have changed. In order to address each new challenge we have to be compassionate with our teen as well as ourselves, conscious of the old adage "this is gonna hurt me more than it does you."
Circumstances don't always allow for two parents to be in the home; however, the same foundational pillars apply to a more complex dynamic. Regardless of how many parents are involved, mindfulness in consistency, communication, structure and routine should be considered with a certain degree of flexibility. On the spectrum between nurturance and authority, a parent finds his or her natural style – often a couple will reflect a balance where, if one leans more toward one side, the other finds themselves equidistant from the center to towards the opposite side. This should be considered by the parents with ample compassion in an effort to find middle ground. Parents who reflect and share perspectives find it easier to present a unified front in supporting each other's interventions even under the pressures of differing opinions. Communication amongst parents regarding the structure of expectations, routine, consequences and rewards help to shape a teen's behavior in a consistent and supportive manner.
Not infrequently, the most composed of us find ourselves amidst a whirlwind of the daily stressors in our busy lives. Emotions run high, our inner critics harsh and our responsibilities occasionally feel as though they are drowning us when we consider the selfless commitment we have made in bringing a child into this world. Survival expectations deem that most of us divide our time amongst family time, work, relationships and self-care. This division can feel overwhelming and often we find our self-care the victim of time constraints.
When cultivating the fields of compassion as a mindful parent, we note that the relationships with the important people in our lives take precedence. The manner in which we engage in these relationships will take center stage in setting the tone for our teens in their future endeavors. If we as parents allow ourselves to become still inside, and look our teens in their eyes as we engage them in joy, feedback, questioning or shaping, we show them that we care, we show ourselves that we are invested and we express our love in a way that will have tremendous impact on their own ability to be mindful in the succession of moments which make up our lives.
JOIN THE DISCUSSION
How do you take time to build relationships and model communication during times of joy, frustration and challenge?
Do you present a unified parental team in setting expectations, delivering consequences and rewards, or does it fall on one parent to deliver the nurturing and the other to enforce the rules?
In what activities do you engage your teen? In what ways do you communicate your love for your teen?
Do you give yourself credit for doing the best you can even when making mistakes?
Share your thoughts in the comments section below.
* * * * * *
LOS GATOS TEEN THERAPY CAN HELP!
Would you like additional guidance in this area? Los Gatos Teen Therapy provides individual teen therapy, family therapy, group therapy, parent support counseling, and in-home teen and family coaching 7 days a week, including afternoons, evenings, and weekends. For more information, contact us at 408.389.3538.