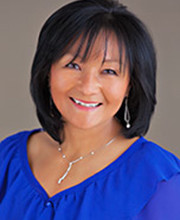 Ask any parent what his or her greatest hopes are for his or her child and you'll hear: "To be successful and happy." So how can parents help children achieve this when the lifestyle of a teen today is stress-filled, with too much to do and so little time?
Here are a couple of thoughts teens have shared with me:
I wish my parents knew that while it's great to have support, their constant need to make my life perfect is more of a burden than a blessing. I want to make them proud, but I also want to be happy.
And…
I wish my parents would just listen and talk to me the way they want to be talked to. And not be hypocritical by telling me not to do something, but then turn around and do the same thing! Also, using fear as a tactic doesn't work. They don't realize that I see fear as a source of stress rather than motivation.
Whether you are a parent of a preteen or teen, a valuable skill you can teach your child is resilience. Resilience is the ability to rise above difficult circumstances, to live in a less than perfect world while moving forward with optimism and confidence. In the simplest of terms, it's the ability to get back up after you fall down. One of the best resources I've found for learning how to instill resiliency is a book called Building Resilience In Children and Teens, by Kenneth R. Ginsburg, MD. Dr. Ginsburg describes the "7 Crucial C's" of resilience: Confidence, Competence, Connection, Character, Contribution, Coping and Control.
Here's a bit about two of the C's:
Coping: Parents are aware of the unhealthy coping behaviors teens can fall into. These include drugs, alcohol, eating disorders, cutting, and excessive video gaming, just to name a few. Our goal must be to teach teens how to replace these unhealthy behaviors with a wider range of healthier coping strategies. Simply telling our kids what NOT to do is not enough; the focus must be on what they CAN do instead. I invite you to refer to the Los Gatos Teen Therapy 2014 blog series, which features a wide array of health strategy information and services from local experts.
Connection: In one of the parent education presentations I gave, a teen shared, "Parents provide all kinds of academic resources for us through tutors, SAT prep courses, college prep counselors, etc. They provide us opportunities for extra-curricular activities. But what we need from you most is to be our parents, because you're the only ones we have."
Looking out to the audience of parents, I could see the heartfelt smiles on their faces. Kids who have close ties with their families and community are more secure and assured when life gets tough. Resilience is built when our teens know parents will always have their back and when they know how to reach out to others for support. This is why connection is so important in building resilience.
I encourage you to embrace the concept and actions of resilience as one of the most valuable paths to having that "successful and happy" life.
* * * * * *
* * * * * *
LOS GATOS TEEN THERAPY CAN HELP!
Would you like additional guidance in this area? Los Gatos Teen Therapy provides individual teen therapy, family therapy, group therapy, parent support counseling, and in-home teen and family coaching 7 days a week, including afternoons, evenings, and weekends. For more information, contact us at 408.389.3538.