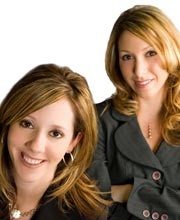 There is no easy, simple, or convenient way to share the decision to divorce from your partner with your teen. You've realized that, moving forward, divorce is the best course of action for you and your partner. Now, the next challenge you will face will be sharing that decision with your child, and working through this period of change together.
Any host of Internet sources will offer you advice as to how to approach 'the conversation' with your teen – as attorneys, though, we hope to offer you something of a different perspective. We have observed our fair share of distress among families during their respective divorce proceedings; as counsel, we have offered aid and support to the husbands, wives, and children whom we represent. From our experience, what we believe to be the most important thing to maintain is to first, foremost, and always act in your child's best interest. With teenagers, this oftentimes means that the best thing you can do is to not 'talk at them,' but to listen to them.
The divorce will affect your relationship with your partner, but it will equally affect your children. It will be helpful for you, and to them, to consider the situation from their perspective. Your teens have witnessed the breakdown of your partnership, and it will be important to make sure that they are not feeling isolated in their 'knowing' it. Establish, maintain, and encourage communication with and between you and your teen. Ask questions; check in; be the supportive outlet that they need you to be. Your teen will need to be heard and will need you to listen. Make it known that he or she can come to you at any time, with anything, and that it will be safe to do so.
Even after taking comfort in the fact that his or her thoughts and feelings will be heard, what your teen will want more than anything is to be reassured that everything will work itself out, that everything will be okay. Your teen will be aware of what 'divorce' means, and what is likely to happen in the process. Still, you can help your child make this transition: the transition with you, with your partner, and into your child's newly adjusted lifestyle.
Maintain the support system you and your partner have worked so hard to create throughout your child's life.
Stay involved in your teen's everyday activities and interests.
As best as you and your partner can manifest, provide stability, structure, and rhythm, so your teen can adjust to and learn what to expect from this new situation.
Lastly, remember that from your teens' perspective, you and your partner are still more or less a team. You are the team that raised them, you are their biggest fans, and most importantly, you were their first heroes. Keep being those heroes. Do not put your kids in the middle of your dispute, do not charge your teens with keeping 'secrets,' and do not put them in a position where they have to take a 'side.' Avoid placing blame, and do your best to keep from villainizing your partner.
Together, you can all work through this difficult time. Recognize that you are all equally involved, and respect that involvement without taking advantage of it. Listen. Care. Masks and capes aside, be the hero you've always been, and be the hero your teen needs you to be now, in this time of difficulty.
* * * * * *
* * * * * *
LOS GATOS TEEN THERAPY CAN HELP!
Would you like additional guidance in this area? Los Gatos Teen Therapy provides individual teen therapy, family therapy, group therapy, parent support counseling, and in-home teen and family coaching 7 days a week, including afternoons, evenings, and weekends. For more information, contact us at 408.389.3538.