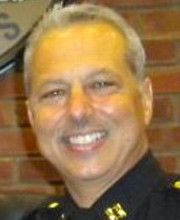 As first responders, law enforcement officers make critical choices that affect at-risk youth and juvenile offenders. Violent acts, bullying, drug use, sexual assault, internet crime, running away, family abuse, mental / emotional disorders and suicides are often part of life for youth in America. Thoughtful decisions made by police officers during youth encounters, whether it is with a youth victim, suspect, or witness, can have far-reaching benefits. Police are often the first contact youth have with the justice system and can provide as a means for positive intervention. Many low-risk crimes can be mitigated by youth diversion programs, as opposed to being processed through the Juvenile Probation Department.
Often, youth make choices without fully understanding the consequences of their actions. These choices can be made for a variety of reasons. Many times the negative choices are a result of different pressures faced by the juvenile offender; especially peer pressure and the need to fit in. It's not unusual for law enforcement to contact a juvenile offender who has not fully thought out the consequences of his / her actions. When possible, the officer will attempt to resolve an incident at the lowest level possible. When officers contact a youth offender, they take into account many variables before making a decision on what action is required to best address the violation. One of the options is to recommend low-level juvenile offenders to a Juvenile Diversion program.
The Los Gatos-Monte Sereno Police Department has developed and implemented a Juvenile Diversion program that allows first time low-level juvenile offenders to "divert" their criminal violation from being forwarded to the Juvenile Probation Department. The focus of this program is two-fold. The first is a six-month contract for the youth offender that outlines the punitive requirements and may include community service, an apology letter, attending a four-hour course specific to the offense, improving grades, and counseling services. The second is an intense compact educational forum for parents / guardians and youth on topics relative to behaviors that put youth at risk of coming under the jurisdiction of the Juvenile Justice System. This forum provides the parent / guardian with advice and tools to better monitor and protect their children from further offending behavior. The Juvenile Diversion program has been successful for dozens of juvenile offenders, resulting in the completion of hundreds of community service hours within our community.
Juvenile Diversion programs can have tremendous effects on first-time offenders. When juvenile offenders understand the true consequences of their choices, through education and accountability, it empowers youth and their families to address existing problematic behaviors and prevent further issues from arising. These types of positive educational programs provide lifelong lessons and often contribute to future successes as an adult.
* * * * * *
* * * * * *
LOS GATOS TEEN THERAPY CAN HELP!
Would you like additional guidance in this area? Los Gatos Teen Therapy provides individual teen therapy, family therapy, group therapy, parent support counseling, and in-home teen and family coaching 7 days a week, including afternoons, evenings, and weekends. For more information, contact us at 408.389.3538.