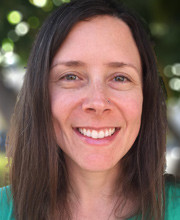 You are at the end of a long day, trying to get the kids ready for bed, when your teenager says, "But I still have homework to do." OR, grades are just updated online, and the list of missing assignments is longer than the list of completed. OR, texting, Snapchat, and all the numerous games in the App Store take up every moment that your children have after school.
If you have a teenager, you have certainly experienced similar scenarios at one time or another – maybe even every night. Life with teens doesn't have to be this way. You can lessen the stress that homework, grades, and studying can cause in your home by using the following tactics.
Don't worry if behaviors and grades don't improve overnight. These strategies need to be carried out consistently over time so that your teen builds good habits and skills.
Talk with your teen openly about school expectations and develop goals together.
What are his or her needs, wants, and desires? What are yours? Find a common ground where these coincide and build from there.
If your teen has the opportunity to set goals together with you, he/she is more likely to buy in to them.
Don't forget to listen and be willing to try something new!
Praise your teen without adding a "but…," "it would be nice if…," or 'next time, you should…"
Simply let your teen know that you are proud of him for his hard work, reaching a goal, staying on track for an entire night, or whatever else you happen to see! He knows that he could do better, keep working hard, improve something else, or whatever else you may want to add. Instead of stating this, just let praise shine!
For every one piece of criticism your teen receives, he/she needs three pieces of positive encouragement.
Set a scheduled time, duration, and place for homework – even if those times vary from day to day.
If your teen knows that she has homework for two hours each night no matter what, she will be less likely to skip out on assignments. If she doesn't have two hours worth of work due within the next day or two, she can always use that dedicated time to study for upcoming tests, conduct research for a paper due next week, or even read a book for pleasure. When those hours are set aside, your teen knows what is expected of her and won't argue that she is already done with her homework.
Check in to make sure that she is actually working and not binge-watching her favorite shows!
If at all possible, have a location in the house set aside just for schoolwork. The kitchen table or living room couch does not set the tone that it's time to work.
If your teen's schedule changes from day to day due to sports, appointments, work, or other responsibilities, plan for the week ahead on Sunday night. Schedule in homework blocks just like you would any other activity. If they have to be done in hour increments, that's okay.
Stick to the schedule. Homework times are not negotiable once they are set up at the beginning of the week. If a friend wants to hang out or if something else comes up, it has to be scheduled around that block of time. (Just like you would do for a meeting at work!)
Help your teen develop good focus and prevent burnout.
Keep cell phones and other distractions in another room during homework time.
Allow for breaks and mini-rewards. Set an alarm that tells your teen when he can take breaks and how long those last. I recommend a five-minute break every half hour. (You may have to start with a break every 10 or 15 minutes when building his focus!) During those five minutes, he can use his phone, run to the bathroom, or grab a snack…whatever he chooses. Once the five minutes are up, he must put everything down outside the room and get back to work for the next 30 minutes.
As he grows more responsible, he can be in charge of the timing. You don't have to make it all your responsibility if he can do it himself.
Consider using a daily planner.
Both parents and teens need to know what is due and when, and planners effectively facilitate that.
Every Sunday night, pull out your teen's planner and have her fill in the classes that she has each day. Then, check her online assignment web pages. What tests/quizzes/assignments does she have in the upcoming week? Have her fill in everything that's there, even if there isn't much.
Your teen should continue to add to the planner during every class. Check her planner every night to see what has been assigned and expect that she will fill them in throughout the day… even if it is a "None."
Help her strategize what she needs to do for long-term projects and write those tasks in the planner to ensure those milestones are reached.
And finally, if you are tired of fighting, strategizing, and trying to motivate, get help! There are so many resources out there that help take the burden off you so that you can actually enjoy the time you spend with your teen. If you need to call on an expert, go for it.
* * * * * *
* * * * * *
LOS GATOS TEEN THERAPY CAN HELP!
Would you like additional guidance in this area? Los Gatos Teen Therapy provides individual teen therapy, family therapy, group therapy, parent support counseling, and in-home teen and family coaching 7 days a week, including afternoons, evenings, and weekends. For more information, contact us at 408.389.3538.