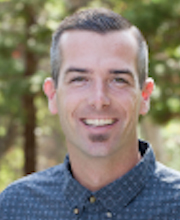 Regardless of all of the teachers, coaches, directors, coordinators, and celebrity heroes that come in and out of your teenager's life, you, the parent, remain the most influential person. Although this truth may not always appear believable, the fact remains — your teen is watching you.
Having worked with teenagers for more than a decade, I consistently hear young men and women talk about their parents' temperaments, values, and leadership. As a parent myself, I've had to develop and be intentional in demonstrating this leadership in the home. I'm not always perfect, but we as parents can not underestimate the impact we have – both positively and negatively – in our children's lives.
My goal in writing this article is both one of encouragement and admonishment. I have no intention of shaming any one parent, but rather I believe that as a community, we can be strongest when we work together. By sharing the macro level of successful parenting principles with other parents, we can then implement these ideas on a micro scale in our own families.
There are five key principles that have had tremendous impact on not only my family but also on the lives of the teenagers I have led.
1. Exercise Grace. As part of developmental learning, create margin in your expectations for your child. Don't demand perfection in behaviors, athletic development, or scholastic achievement. All of these areas are valuable and need to be developed; however, as you pilot your child through those learning processes, extending grace can solidify confidence in your teen. Confidence is critical because it's a foundational trait of success.
2. Extend Forgiveness. Sometimes our children will get it wrong. As they mature, they will have to make increasingly difficult choices in situations where there is something important at stake—it could be a relationship or something achievement-related. Instead of holding on to our teen's mistakes (grudgingly), as parents we can have a great impact by forgiving our students and processing the situation together with the intention of gleaning wisdom.
3. Admit When You Are Wrong. We can all agree that nobody likes to admit when they are wrong. However, for parents who model humility, this trait has tremendously positive ramifications. Our teens will see the heart behind the parent and actually develop a deeper respect for that parent. By placing the power of forgiveness in the will of the child, a deeper level of maturity can take place – creating relational closeness. In addition, the burden a child feels for performing can dissipate because the teen will see that wisdom (and parental leadership) is developed by trail and error, honesty, and humility.
4. Love Loudly. Affirm your teen! Out loud. There is incredible relational impact from loving your teen daily. Be specific in using the love words in this conversation. Remember, words of disappoint and/or expectation are common in a teen's life and weigh heavily, but the loving praises of a parent are life-giving. The many words of love trump the other experiences of the day and ring throughout a teen's confidence, relationships, and maturation process. These words give our children security in identity as they navigate the difficult terrain of adolescence. Sam Keen says, "We come to love not by finding a perfect person (or child/teen), but by learning to see an imperfect person perfectly." Please, don't wait for your teen to perform perfectly but rather engage your teen with words of love.
5. Encourage Consistently. Find ways to praise and affirm your teen through every circumstance, both positive and negative. Sometimes sending random text messages throughout the day, or putting notes in his lunch, or mailing her letters (even when she lives in your home), or proudly displaying his achievements, no matter what they are, can be influential in his or her development. By having your teen know that you (as their parent) are FOR him or her, he or she can develop the confidence needed to engage friendship, scholastic ambitions, sports, and many other life skills. Encouragement is immensely important.
A quote I love comes from Dave Willis. He says, "There are no perfect parents, and there are no perfect children, but there are plenty of perfect moments along the way."
Parents, our job is to be present in these moments, engaging these five principles. Our influence as role models is invaluable to the development of our children. Let's embrace the reality of the impact we have and use it to encourage, inspire, and mature our children into adulthood. Children are great imitators, so let's give them something great to imitate!
* * * * * *
* * * * * *
LOS GATOS TEEN THERAPY CAN HELP!
Would you like additional guidance in this area? Los Gatos Teen Therapy provides individual teen therapy, family therapy, group therapy, parent support counseling, and in-home teen and family coaching 7 days a week, including afternoons, evenings, and weekends. For more information, contact us at 408.389.3538.