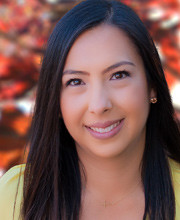 You may have asked yourself, what can I do to enhance my teen's self-esteem? Intrinsically, teens' visions of themselves are not only a reflection of their environment, but also the experiences of their parental figures. As parents, your role is significant in demonstrating and modeling a healthy self-view for your teens, especially if your hope is to see improvement in how they carry themselves today and going forward.
Despite the many distractions that continually reinforce negative thoughts and beliefs within your teen – the media, internet apps, etc. – what you, as an adult, demonstrate also has a major influence. Without discussion, guidance and modeling that only you can provide, all those distractions can lead to harming a teen's positive development.
One contemporary approach in treating low self-esteem in teens is to encourage parents to take a more active role in demonstrating, and in some cases strengthening, their own self-esteem. Here are some tips on how to take a more active role in improving your teen's self-esteem.
Healthy Mind/Body
Today, there are many instances where teens can fall victim to peer pressure, particularly as it pertains to how one looks. They may compare themselves to others, including peers, athletes or famous celebrities. While it is important to talk with your teen about these mentally weakening pressures, it is equally important to lead by example by maintaining a positive outlook and being cognizant of self-talk daily.
Focus On Strengths
Support your teen in modeling how he or she should focus on personal strengths by letting them follow their own interests. It is important for him or her to excel at those activities he or she enjoys. Encouraging participation in extracurricular activities and volunteering can build a sense of purpose and improve confidence in teens. Engaging in and showing support for their interests, as well as validating their strengths, keeps them motivated while also solidifying your relationship.
Avoid Comparing
It is very hard for a teen today to look in the mirror and feel happy with what he or she sees. It seems as though all teens are comparing themselves to everyone around them, and this, unfortunately, has a huge impact on their view and self-worth. It is very important that you avoid comparing your teen to others, including yourself, peers and family members. Make time to talk about the pitfalls of comparing and focusing on looks, and the physical health risks that arise when attempting to achieve such faulty ideals. Demonstrating a healthy mind and body by avoiding degrading comments about others' appearances, negative self-talk, and judgments can help ward against negative body perceptions.
Support Positive Friendships
As a parent, you may find it difficult to control and pick your teen's friends, so you must help your teen understand that respect and trust are key to any friendship. The friends your teen makes may have an impact on his or her self-confidence; unhealthy relationships can lead to a decline in self-worth. Talk with your teen to help him / her differentiate between positive and negative relationships. Demonstrate what a healthy relationship should look like by surrounding yourself with positive people who support you and make you feel good.
Praise Regularly
Most teens attempt to obtain reassurance from their peers. That said, the most genuine sense of approval and acceptance derives from the parental unit. You must praise your teen often and be generous with compliments. Such acts set the tone for how teens view themselves and the broader world. Praising positive performances not only directly benefits them, but also proves to be a motivating force in continuing your acknowledgment and attendance to your teen's efforts.
Activating your role toward improving your teen's self esteem can be both rewarding and encouraging to all parties involved. Your language and actions impact your teen the most; how you feel and act towards your teen directly affects his or her level of confidence. Your support and active involvement not only increases self-confidence but also provides as a great example of how your teen can develop into a healthy and successful adult.
* * * * * *
* * * * * *
LOS GATOS TEEN THERAPY CAN HELP!
Would you like additional guidance in this area? Los Gatos Teen Therapy provides individual teen therapy, family therapy, group therapy, parent support counseling, and in-home teen and family coaching 7 days a week, including afternoons, evenings, and weekends. For more information, contact us at 408.389.3538.