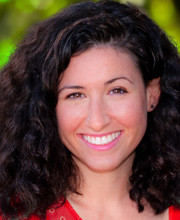 As a parent, you have a genuine desire for your children to "have it better." You want to provide them with the best experiences possible, help them to reach their greatest potential, and prevent them from making the same mistakes you may have made.
So, how do you talk to your teen about drug and alcohol use if you yourself used? This is a very common question and it may be the reason you have avoided speaking with your teen about the dangers of alcohol and drug abuse. Recognizing that this is already a tough topic, it can be made more complicated by your own past choices.
The following 6 tips can foster your connection with your teen while helping him or her navigate the difficult choices and pressures surrounding alcohol and drugs.
1. Before talking with your teen, discuss the topic with your parenting partner. Make sure that you are a united front. This is important because teens look to parental figures when deciding whether or not to drink or use other substances. You may not have the same past as your partner, but you both should agree on the family rules.
What, if any, substances are okay for your teen to use?
If your teen chooses to drink alcohol or use drugs and needs help, who should he or she call?
What are the consequences for use?
2. Remember that this is not about you or your past choices. It's about what your teen will or will not do. While it may be uncomfortable for you to start this conversation and be vulnerable, you have the ability to guide your teen. Your past experiences or previous mistakes can reassure your teen that you understand how tough adolescence can be. For example, you can say, "Many of my friends were trying marijuana, so I felt pressured to give it a try."
3. Listen and ask questions. Start the conversation by asking your teen about his or her thoughts and opinions about alcohol and drug abuse. You may learn a lot more than you ever imagined. It also helps to ensure that you will not be sharing more information than necessary. In addition, asking questions shows your teen that you care, you're concerned, and you are prepared to listen—you aren't there to lecture. Consider asking something like, "Have you ever felt pressured to try something?"
4. It is preferable to give an honest answer or no answer at all. Being honest is important as it helps to build credibility, but there is no need to over-share. Only answer the question that they are asking.
Your teen doesn't need to know that you drank EVERY weekend in high school.
He or she doesn't need to know every substance you tried.
You can always say that you are not comfortable answering a certain question, or ask the question back and explore his or her answer.
5. Clearly state what you mean to say. If you don't want your teen to abuse substances, make that clear. It is crucial that your teen understands your rules and the reasons behind them. And YES, you are allowed to have many reasons. You may even say, "I don't want you to use drugs. My experience with drugs is no guarantee that yours would be the same. Drugs affect everyone differently. So, even if drugs didn't ruin my life, I've seen them ruin other people's lives. I love you so much. I never want for your life to be controlled by substance abuse."
6. This conversation does not need to happen in one afternoon. It is a difficult topic that you will visit many times, so take your time, but don't put it off. Your vulnerability about your past experiences may be the best teachable moment that you will provide for your teen. Again, this is about his or her future choices, not your past.
Just by taking the time to read this blog you are investing in your relationship with your teen. You are working toward building an open and honest connection that will keep you communicating through the windy road of adolescence. Enjoy the journey.
* * * * * *
* * * * * *
LOS GATOS TEEN THERAPY CAN HELP!
Would you like additional guidance in this area? Los Gatos Teen Therapy provides individual teen therapy, family therapy, group therapy, parent support counseling, and in-home teen and family coaching 7 days a week, including afternoons, evenings, and weekends. For more information, contact us at 408.389.3538.