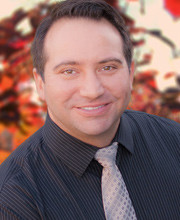 Life is full of demands and teenagers, like many adults, experience stress on a daily basis. As parents, it is our job to prepare our teens for the rigors of life, but it is equally important to teach our teens how to cope with the stresses associated with adult life. A report published by the American Psychological Association in 2014 highlighted that American teenagers (ages 13-17) identified stress levels higher than they believed to be healthy, and that "high stress and ineffective coping mechanisms appear to be ingrained in our culture." In looking at the bigger picture, it's apparent that parental management of a teenager's life (home, school, peer relations/significant relationships, jobs) has become much more complex over the years.
So, what do we do? The first step in combating stress is to identify the warning signs. Many children and teenagers have difficulty recognizing and/or verbalizing that they are experiencing stress, and therefore, that stress may manifest in forms that are uncharacteristic of your child or teen. It is common for children and teens to show stress through changes in their behaviors. These changes may include irritability/moodiness, non-participation in activities they used to enjoy, crying spells, continual expression of worry, sleeping/eating too much or too little, complaining about or refusing to attend school, excessive hostility/avoidance of parents or abandoning life-long friendships for new friends. Just as important, "feeling sick" can be an indication your child or teenager is experiencing stress, as stress can manifest in a physical form as well (stomach aches or headaches).
The second step in combating stress is to begin the process of teaching your teenager how to manage the stress in his/her life. This is an important step as teenagers, through no fault of their own, will search for something that will make them feel better immediately, and what they find is often unhealthy (food, drugs, alcohol). Here are some suggestions to help your teenager manage stress successfully.
Get sleep. Juggling school, homework, extracurricular activities and friends can be exhausting, and it can be hard for your teen to get the recommended nine hours of sleep per night. Maximize sleep by making changes in the night routine, such as reducing TV or computer usage in the evening and avoiding coffee or other stimulants late in the day.
Avoid over-scheduling. This can be one of the biggest stressors for teenagers. Between participating and performing in school (for about seven hours), extracurricular activities, completing homework, and going to bed, there is no downtime during the week. Just like adults, teenagers need time to re-energize and it is important to know when your teenager's schedule is becoming overwhelming. A good first step is a simple assessment of identifying whether your teen has several hours on the weekend or a few nights during the week where they can simply sit back and relax.
Focus on your teen's strengths and interests. Spending time doing activities we enjoy is another great way to manage stress. If your teen has a passion for art, encourage him to take a drawing class, or if your teen is spiritual, support her in volunteering at church. Even simply listening to music or going to a movie is a great way to keep stress in check.
Make room for play time. For children this comes natural, but as we grow into our teen years it becomes a little more difficult. Encourage your teen to participate in activities that don't involve rules or "learning life lessons." They are simply fun. Some examples include: going on a hike/walk, riding a bike, or having a friendly water fight. The purpose is for your teen to forget life's many demands, and just be a kid.
Prepare your teen for the mistakes they will make. This is inevitable. We all make mistakes, and for teenagers the fear of making a mistake can be very stressful. Therefore, it is important that teenagers are reminded they are not expected to do everything correctly the first time, and that the skill of learning from our bad decisions can be just as important as making good decisions.
Finally, it is important that parents manage their own stress. Stress is contagious, and parents need to find their own avenues to manage the stress that comes with, well, being a parent. While not intentional, parents' interactions with their teen can be negatively impacted by high levels of stress. Being tired can cause parents to be critical, while burnout can make parents insensitive or unavailable. The "do as I say, not as I do" stance will be ineffective. Parents must be in tune with their own stress management in order to serve as the role model teenagers so desperately need when managing their own stress levels.
* * * * * *
* * * * * *
LOS GATOS TEEN THERAPY CAN HELP!
Would you like additional guidance in this area? Los Gatos Teen Therapy provides individual teen therapy, family therapy, group therapy, parent support counseling, and in-home teen and family coaching 7 days a week, including afternoons, evenings, and weekends. For more information, contact us at 408.389.3538.