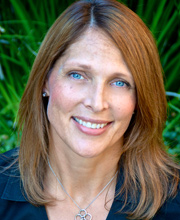 Recent mental health trends have demonstrated that American youth are experiencing higher levels of stress, depression and anxiety than ever before. Research is showing that mindfulness is a very timely tool for teens and young adults to use as they face these challenging trends that are negatively impacting their quality of life.
The Research
Leading research continues to support the belief that the practice of mindfulness in adults has a positive impact across a wide range of health conditions such as pain, blood pressure, skin conditions, sleep disturbance, depression, anxiety, stress, and substance abuse (Baer, 2003).
Additionally, practicing mindfulness has been shown to improve an adult's social and emotional skills, helping that person feel in control, make meaningful relationships, manage difficult feelings, and be calm, resilient, compassionate, and empathetic (Baer, 2003; Solomon et al 2004).
Finally, mindfulness has been shown to help an adult's cognition by supporting the development of intellectual skills, improving sustained attention, visuo-spatial memory, working memory, and concentration (Jha et all 2007, Chambers et all 2008, Zeiden et al 2010). Essentially, research has demonstrated that adults who practice mindfulness experience improvement in their overall well-being.
While less extensive, and partially challenged by methodology—studies had small numbers of participants and lack of randomization—mindfulness research in youth has shown great promise over the last decade.
In 2012, The Mindfulness in Schools Project conducted two separate reviews of the twenty small studies on mindfulness interventions with school-aged youth. From this review, they were able to conclude that mindfulness interventions improved the mental, emotional, social, and physical well-being of those youth that participated in the studies.
The review also suggested that mindfulness can contribute directly to the development of cognitive and performance skills, as well as executive function. Finally, the review discerned from the studies that mindfulness education is easy to carry out, fits into a wide range of contexts, is enjoyed by students, and does no harm.
Since this review was completed, other youth mindfulness studies have been published that support findings suggesting improvement in school performance and a reduction in depression.
For example, in March 2013, the University of Leuven, Belgium, published a study that involved mindfulness education in 408 thirteen- to twenty-year-old students. The study demonstrated that not only was mindfulness training effective for reducing depression immediately—after one day of training—but the study also demonstrated that the gap for reported depression widened over time between the students who received mindfulness training versus those who did not.
Depression Before:
With Training: 21%
No Mindfulness: 24%
Depression After:
With Training: 18%
No Mindfulness: 27%
Depression After 6 Months:
With Training: 15%
No Mindfulness: 31%
In April 2013, a study involving University of California college undergraduates demonstrated an overall improvement in GRE scores, working memory, and reading comprehension following a two-week mindfulness training session.
Physiology
The continued advancement in neuroimaging technology over the last decade is enabling neuroscientists to have a greater understanding of what is happening in the brain during various "brain states."
The evidence supports the theory that mindfulness influences the structure and function of the brain through a neurological transformation referred to as "neuroplasticity," which improves the quality of both thought and feeling. A "mindful mind" causes the brain to remain in a more dopaminergic state (peaceful, calm and content) instead of a cortisol-based state (irrational). Ultimately, mindfulness supports one's ability to remain or redirect his or her brain activity back to the prefrontal cortex (the "rational mind") rather than getting "hi-jacked" by one's amygdala (the "reptile mind," or "fight-or-flight mind").
In 2013, Brown University proposed a neurophysiological framework to help explain the neurological benefits: mindfulness practitioners are able to gain greater control over sensory cortical alpha rhythms, which help regulate the brain's processing and filtering of emotions, including pain and depressive memories.
Implications For Our Youth
These significant findings are prompting compelling arguments in the medical and psychological communities to continue pursuing our understanding of the impact of mindfulness in both adult and youth populations.
The psychological community has found mindfulness so compelling that Cognitive Behavioral Therapy (CBT)—the gold standard of supporting behavioral change—has evolved in the last decade to incorporate additional modalities known as Dialectical Behavioral Therapy (DBT) and Acceptance and Commitment Therapy (ACT).
ACT, the most recent addition to CBT and DBT, highlights self-acceptance, approaching others from a perspective of loving-kindness, and practicing gratitude and compassion in our everyday experiences. Interestingly, this psychological approach is strikingly similar to "mindfulness education", a psychological framework based in Buddhist teachings that date back to 2500 BC.
There is a growing interest globally on how this impacts our youth. The first international conference for Mindfulness in Schools took place in London in 2013. John Kabat-Zinn, the molecular biologist credited with introducing mindfulness practice to Western medicine and international society, was featured at this event, in which he stated, "This is the advanced training of Artful Living."
Susan Kaiser Greenland, author of The Mindful Child (2010), and co-founder of the InnerKids Program, a non-profit mindfulness program that served the LA basin from 2000-2009, defines mindfulness as "a refined process of attention that allows children to see the world through a lens of attention, balance, and compassion. When children learn to look at the world with attention, balance, and compassion, they soon learn to be in the world with attention, balance, and compassion."
Congressman Tim Ryan (D-Ohio), an ardent supporter of Social Emotional Learning (SEL), is also advocating for bringing mindfulness training into schools as a means of boosting students' emotional resilience and helping improve academic performance.
"Mindfulness teaches kids how to pay attention. Mindfulness actually gives kids a technique and a skill-set on how to mobilize their attention and place it on a problem that they're dealing with in their classroom or to listen to their teachers…
…Mindfulness teaches these kids how to pay attention, it teaches them how they are connected to other people and how to be kind to other people…and to see the problems that other people may be dealing with and then understand that in a more compassionate way….
I think these are going to have transformational effects on our education. This fundamental skill of paying attention is fundamental skill to transforming our education system."
For a variety of mindfulness resources, please click here, or contact your mental health provider.
* * * * * *
* * * * * *
LOS GATOS TEEN THERAPY CAN HELP!
Would you like additional guidance in this area? Los Gatos Teen Therapy provides individual teen therapy, family therapy, group therapy, parent support counseling, and in-home teen and family coaching 7 days a week, including afternoons, evenings, and weekends. For more information, contact us at 408.389.3538.