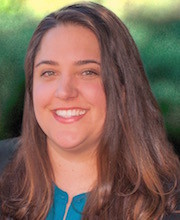 Sexuality and gender topics have had an overwhelming presence in the media over the past few years. For many parents gender fluidity is difficult to understand, as concepts around gender and sexuality seem to change significantly from one generation to another. Many teenagers are identifying as being gender fluid or reclaiming who they are from a lens that is not clear for a lot of society. Behaviors typical for teens today include: distancing from family and focusing on friends, practicing and demanding independence, pushing the limits and boundaries set by parents, and for some, expressing themselves through their sexuality or gender. Many of us know that adolescence is a time of identity exploration and we expect some push-back or defiance, but many parents are not sure how to respond when their teen proclaims themselves as gender fluid.
Gender fluid is defined as a person's gender identity or expression that is not fixed (male or female) and may shift over time, depending on the situation (Booker, 2016). This means that a person may shift the gender they were assigned at birth to the opposite (for example, born female with gender expression or identity as masculine, or choose to remain androgynous in their gender expression) sometimes daily, even hourly, challenging the gender binary of male and female, which include preferred pronouns (she/he/they). It is important to note that gender fluidity does not equal sexual preference or define to whom they are attracted. Identifying as gender fluid is, simply put, how one identifies in their gender through their own mind/body experience.
The topic of gender fluidity is not a novel concept. For centuries, cultures have celebrated genders outside of the Western beliefs of the male or female binary. Places such as Africa, former Yugoslavia, and India all have gender categories of transition, variance from one sex to the other, or in-between (Sell, 2004). Additionally, cultures outside of our Western civilization, including those in Australia, New Zealand, and Nepal, have been working toward equality for "third gender" identified people. These are individuals who identify outside of the male or female binary. In 2007, Nepal's constitution was changed to include equality of third gender people.This was the first legal acknowledgement of this kind in the world (Bockenek & Knight, 2012).
With the age of the internet allowing access to a myriad of sources that expose worlds of knowledge, it is no surprise that teens are exploring their gender. With the world at their fingertips, their curiosities are sparked and access to phenomena not common or readily discussed in the mainstream media are at the forefront of their minds. One hallmark of adolescence is identity, which is at the core of each individual during this stage in life.
So what can parents do to support their teen who identifies as gender fluid? Is this a phase? Possibly. Adolescence is a time where teens feel the most vulnerable, and often step out of their comfort zones as they try and find their place in the world. This "trying on" of different identities, in this case genders, may be just what your teen needs to feel understood and seen by others, with hopes of acceptance and safety. Teens exploring their gender identities should not be shamed or punished by parents; instead, this situation can be seen as an opportunity for open communication between you and your teen.
The best way parents can be supportive is to validate their teens' feelings and experiences. Engaging in conversation with your teen about their experience is also a way to show unconditional love and support, even if you don't understand. The acceptance from you as a parent is the most important factor in having open communication and understanding. Your acceptance also allows for your teen to feel secure in knowing you care about their well-being and are interested in their life. Opening up a dialogue with your teen about gender fluidity allows for your teen to be the expert of their experience, and puts them in the driver's seat. If there are family members who do not agree with your teen's behavior or do not acknowledge your teen's preferred first name pronoun, the best thing you can do as parents and caregivers is educate yourselves about the things you do not know or understand and get support from others (professionals or other families).
With recent hate crimes against the Lesbian, Gay, Bisexual, Transgender, Queer, Questioning, Intersex, Asexual (LGBTQQIA) communities, it is clear that there is still a stigma, which continues to foster hate and breed violence. These stigmas exist due to lack of understanding or knowledge of topics that may be taboo to speak about. It is just as important to support your teen as it is to keep them safe. There are resources, including individual, group, and family therapy, to help both you and your teen get support through this time in their life.
My hope is that you now understand that:
Gender fluidity is not to be dismissed or ridiculed.
Gender fluidity is an age-old concept that is now being talked about in the Western world.
Gender fluidity is not related to sexual preference.
Support from families comes with validation, listening, and asking curious, nonjudgmental questions.
Gender fluidity is circular and at times, may change rapidly.
Educate yourself and get support from professionals about raising a teen who identifies as gender fluid.
If you notice your teen struggling with their gender, or related behavioral issues like increased isolation, ongoing irritability related to names or pronouns they prefer, or talk about wanting to harm themselves due to their gender, please contact Teen Therapy Center or other counseling resources.
Some Local Bay Area resources include:
Teen Therapy Center of Silicon Valley
Teen Therapy Center of Silicon Valley, 408.389.3538
Billy DeFrank, Silicon Valley LGBT Community Center, San Jose
Silicon Valley LGBT Community Center, San Jose
Mission: Through collaboration and unity, the Billy DeFrank LGBTQ Community Center strives to provide a diverse platform for our community to meet, learn, be challenged and grow.
Parents, Families, Friends, LGBTQ People and Allies unites for equality (PFLAG), San Jose
Parents, Families, Friends, LGBTQ People and Allies unites for equality (PFLAG), San Jose
Outlet: Resource for teens ages 13-25 in Mountain View, Palo Alto, and San Mateo
Gender Spectrum, East Bay
Gender Spectrum, East Bay
Mission: To help create gender sensitive and inclusive environments for all children and teens.
Hotlines: If you or a loved one is in crisis and need immediate support please go to your nearest emergency room or contact the following hotlines:
Crisis Text Line through Crisis Text Line
Trans Lifeline at 877.565.8860 (US) or Trans Lifeline
The Trevor Project at 1.866.4.U.TREVOR (866.488.7386)
The National Suicide Prevention Lifeline at 1.800.273.TALK (8255)
References:
Bochenek, M., & Knight, K. (2012). Establishing a third gender category in Nepal:Process and prognosis. Emory International Law Review, 26(1), 11-41.
Booker, L. (2016). "What it means to be gender-fluid". http://www.cnn.com/2016/04/13/living/gender-fluid-feat/
Sell, I. M. (2004). Third Gender: A Qualitative Study of the Experience of
Individuals Who Identify as Being Neither Man nor Woman. Psychotherapy Patient, 13(1/2), 131-145. doi:10.1300/J358v13n01_06
* * * * * *
* * * * * *
TEEN THERAPY CENTER CAN HELP!
Would you like additional guidance in this area? Teen Therapy Center provides individual teen therapy, family therapy, group therapy, parent support counseling, and in-home teen and family coaching 7 days a week, including afternoons, evenings, and weekends. For more information, contact us at 408.389.3538.