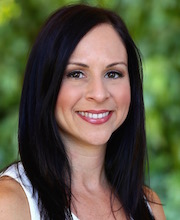 High school is a place of high academic demand, social pressure, relationship management with peers and adults, self-exploration, and growth. It is a critical time for self-esteem development, and the experiences a teen has are reflected in his or her self-concept. With the pressure and popularity of social media, the emphasis for teens has become increasingly based on what things look like superficially. Social media and this superficiality is so easily accessible and important that it can quickly shape or break a teen's self-image. Research shows that adolescents with learning disabilities are even more likely to suffer from low self-esteem than their peers. In my work with teens as a Licensed Educational Psychologist in both public school and clinical settings, I have had first hand experience with this phenomenon and have developed strategies to support both students and their families.
Teens with learning disabilities are likely to have a different experience in school than their peers due to both social and academic difficulties. Depending on their experiences, they may be more or less prepared to deal effectively with the demands of high school. Research shows that those with higher self-esteem had found at least one adult who helped the teen feel special and appreciated. Many of the teens I worked with in the public high school setting struggled with connecting with a helpful and supportive adult on campus. As I came to know the students with learning challenges, I made an effort to be empathetic, sensitive, helpful, and supportive. I did my best to help teens navigate and find success in the academic setting. As parents, it is important to ask your teen who he or she has connected with on the school staff, and if that person has yet to be identified, make suggestions to your teen or reach out personally to the staff. It may be a counselor or psychologist, but it may also be a teacher or a coach. The important thing in promoting positive self-esteem is to ensure your teen has found a trustworthy and empathic adult who can provide support, appreciation, and guidance as necessary.
In my private practice, I am able to listen to the experiences of teens and often find that they are misunderstood. For example, a student with organizational or time management challenges may have the experience of being called forgetful or messy, which are derogatory terms. Another student with learning challenges may be called lazy or unmotivated, when in reality he is struggling with learning, which can impact the speed of completion and engagement. What I have found helpful in my practice, as well as what research currently shows, is that teens benefit from having a name and an explanation for what they struggle with. Additionally, it helps them to understand that their disabilities are challenges that do not define them and that can be overcome and/or accommodated. Teens are old enough to have awareness of how their disability impacts their lives and ways to overcome the obstacles they face in the educational and social setting. This knowledge is empowering and promotes positive self-esteem.
Teens do not only need to name their challenges, but also need to be able to advocate for their needs. As parents, you can have conversations with your teen about how to problem-solve with his or her teachers in regards to advocating for accommodations. You can help teach effective communication strategies that will help your student to be proactive with teachers and become a more successful student. Many teens do not see their teachers as people who want to be helpful, but the reality often is that teachers are more receptive to students who can reasonably and effectively discuss their needs, rather than a piece of paper they receive at the beginning of the year listing the accommodations a student should receive.
One of the primary ways teens develop positive self-esteem is by experiencing repeated success. Successes are sometimes seemingly few and far between for learning-disabled teens. It is important to find your teen's areas of interest and strengths, and continue to support involvement in those activities. The more your teen experiences success, the more confidence he or she will have, and the stronger his or her self-esteem will be. These positive and empowering feelings can positively affect other areas where your teen may have had limited success. Another way to foster feelings of success is to find ways your teen can be helpful to others. For example, sometimes teens who have struggled with reading may find working with young students with reading challenges validating and rewarding.
As a parent, you are your teen's primary role model, and one of the most powerful things you can do is be a model of positive self-esteem. This may mean you have to do some work yourself. For example, take a good look at the role social media plays in your own life. Are you modeling positive behavior for your teen? Don't be afraid to discuss your own inner struggles with self-esteem or other challenges you may have faced through your childhood or adolescence. You can also use examples of famous role models who have learning disabilities and discuss their strengths and weaknesses. It is not uncommon for teens to feel alone in their struggle. You want your teen to be educated about other successful people who may have struggled with similar conditions. You want your teen to know that it is common for all people to face challenging situations and feelings throughout life – how they view and work through these situations is what differentiates those who are successful from those who are not.
Teens who have low self-esteem are at risk for depression and defiant or destructive behavior. Teens with learning challenges are even more at-risk. Make your teen's positive self-esteem development a priority to help promote future success in all aspects of life. If your teen is having academic or emotional challenges, do not hesitate to communicate your concerns with your teen's school and consult with mental health professionals as needed.
* * * * * *
* * * * * *
TEEN THERAPY CENTER CAN HELP!
Would you like additional guidance in this area? Teen Therapy Center provides individual teen therapy, family therapy, group therapy, parent support counseling, and in-home teen and family coaching 7 days a week, including afternoons, evenings, and weekends. For more information, contact us at 408.389.3538.