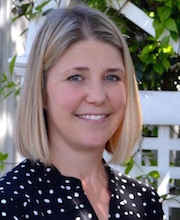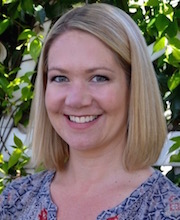 Psychological and psycho-educational evaluations are increasingly being used to help serve diverse needs of children, teenagers, and adults. Many parents wonder what purpose an evaluation may serve and when one might be warranted. Needs certainly change throughout a student's development and educational journey, and for the purpose of this article, evaluations in the context of adolescents will be highlighted. There are a number of reasons for which parents and their teens seek out an evaluation. Some of the most common reasons include defining a student's learning profile, identifying a potential learning disability, or clarifying emotional, behavioral, social, and attentional functioning.
An evaluation is typically conducted by a psychologist and includes a thorough developmental interview; parent, teacher, and self-report rating scales; and direct testing. Assessment measures typically address a wide range of domains of functioning, including cognitive or intellectual abilities, academic skills, learning, memory, attention, executive functioning, personality, and mental health well-being. Specific measures selected depend upon the individual's age, grade in school, language development, and on the referral questions being targeted in the evaluation. Depending on the particular concerns raised by the teen, parents, or the referring provider, additional areas of focus for an evaluation can also include: social-cognitive abilities, language development, motor skills, adaptive behavior, and other aspects of an individual's functioning. The testing itself can take up to 12 hours, and evaluations may take anywhere from a few days to a few months to complete, depending on how sessions are scheduled. Following the collection of the information and data, families meet with the psychologist to review the results and recommendations.
The recommendations provided after an evaluation are typically broad and address modifications, strategies, and support services that may be appropriate within the home, at school, and through outside providers. One major benefit of psychological evaluations is the ability to inform treatment planning for adolescents, their parents, and treatment providers. For instance, for teens experiencing mental health challenges, such as depressed mood and anxiety, an evaluation can assist therapists to better understand personality and emotional functioning patterns. They can then create and fine-tune goals for treatment, select effective intervention strategies, and address coexisting issues that may serve as barriers to treatment. Evaluations can also identify alternate or additional intervention services, such as family or group therapy, social skills support, behavior intervention, executive functioning training, and tutoring.
Another valuable outcome of comprehensive evaluations is the information provided to guide educational planning. By clarifying a student's learning profile and identifying a learning, attentional, or other disorder that may be negatively impacting a student academically, the psychologist can help to identify an appropriate educational setting, necessary accommodations, and applicable support services. In the public school setting, an evaluation can support the educational team in developing a 504 Plan to provide formal accommodations, such as extended time on examinations or an Individualized Educational Program, which provides special education services such as resource support. Students with a wide range of challenges – learning disabilities, attentional difficulties, social-cognitive deficits, or emotional functioning challenges – may benefit from such formal accommodations or services. For students attending private schools, the psychologist conducting the evaluation can consult with school staff to ensure that educational needs are adequately addressed.
The appropriate timing of an evaluation is highly dependent upon the individual needs of each student. For instance, a certain portion of students with learning challenges will be identified early in their education and receive accommodations accordingly; however, there are a number of teenagers approaching their transition out of high school into undergraduate education or the workforce who have struggled academically but have maintained their grades through diligent effort, parental support, informal accommodations in the classroom, and individual tutoring. These students may benefit most from a psychoeducational evaluation as they complete their high school education and prepare for next steps. Others may require an evaluation as they struggle to cope with increasing academic demands in middle school or the beginning of high school.
For most educational institutions, evaluation results and recommendations are considered valid for 3 years. Therefore, a family may choose to have a teen evaluated in his/her junior or senior year of high school to document a need for accommodations or services before the end of high school that will still be considered valid when the student enters college. Other considerations may include completing an evaluation in time for the student to request and secure accommodations for upcoming standardized testing, such as the SAT and ACT. This is done 2 months or more before sitting for the exam. Recommendations for accommodations and services can be shared with the teenager's high school, standardized testing board, and/or the learning support center where the student plans to attend college/university. Many boards governing the administration of standardized tests and universities have specific guidelines related to the types of assessment measures or content areas needed to substantiate the approval of accommodations. It is advisable to share the requirements with the psychologist prior to commencement of the evaluation to ensure the evaluation includes the required assessment measures and the final report contains the necessary information.
In sum, psychological and psycho-educational evaluations can be beneficial to adolescents in a number of ways both in the educational setting and at home. The evaluation results can serve as a roadmap, helping the teen to successfully navigate their lives at home and in school, and better understand themselves. Evaluations can also help to secure necessary accommodations and support services as teens finish high school and transition to college and adulthood.
* * * * * *
* * * * * *
TEEN THERAPY CENTER CAN HELP!
Would you like additional guidance in this area? Teen Therapy Center provides individual teen therapy, family therapy, group therapy, parent support counseling, and in-home teen and family coaching 7 days a week, including afternoons, evenings, and weekends. For more information, contact us at 408.389.3538.