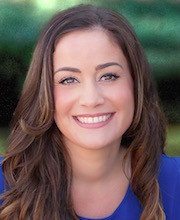 Life as a teen is by no means easy. In fact, even though adults endure a multitude of challenges, including career and financial issues, there is no period of your life that comes close to being as difficult as your teenage years. When teens and their families are going through rough times, support from a therapist can help! Once you decide that you would like to get help, how do you know what type of support you will need? This guide below can help:
Individual Therapy
The formative teen years in the journey towards adulthood can often bring challenges. Individual therapy gives teens a safe place to express themselves, learn about their emotional states, develop a strong sense of self, and learn how to cope with life's challenges in a healthy way. It gives teens the opportunity to speak openly about their experiences in a nonjudgmental, confidential, and safe setting. Individual therapy can support teens in developing their communication skills which can facilitate improved relationships. Individual therapy can be a launching point for teens in developing the necessary skills to successfully navigate future challenges.
Family Therapy
When a teen is experiencing behavioral or emotional issues, it is important to be aware of how this impacts the entire family unit. Family therapy assesses and identifies strategies to support the needs of the family system as a whole. It can help families to strengthen communication, redefine roles, and restore healthy boundaries in order to improve both individual and family functioning. Family therapy gives each family member a chance to share their view of the problem and ideas for solutions. It facilitates open communication and helps each family member truly listen to and hear what the other is saying.
Parent Support Counseling
The rollercoaster ride of hormone surges, changing bodies, relationship ups and downs, and other worries associated with raising teenagers makes parenting challenging. Parents will often find themselves feeling overwhelmed and uncertain about how to best support their teen. What used to work well may now seem ineffective, or may even make things worse. In order for parents to be effective with their teens, they need support and strategies. Parent support counseling can do just that! This type of counseling can help identify effective parenting strategies, build self-awareness, increase positive parental esteem, and give encouragement to rebuild and maintain parents' sense of hope and self-worth.
Group Therapy
Teens can often feel alienated from others and experience a great deal of loneliness. They may feel like nobody understands them or the challenges they experience. Participation in group therapy provides teens with the realization that they are not alone in their problems, and that other teens also struggle with the same challenges. Group therapy provides the opportunity for teens to feel a sense of belonging and cohesion. This type of therapy creates opportunities for interpersonal learning by giving and receiving feedback and experimenting with new ways of relating to their peers. The group setting provides a safe setting for both sharing and accountability. It shows teens that they are not alone in their challenges and that they do not need to be ashamed of their struggles or keep them a secret. Participation in group therapy normalizes teen's experiences and encourages honesty and openness. It instills hope in teens that they can recover from their issues with encouragement from their peers.
In-Home Teen and Family Coaching
When a teen's behavior has escalated and parents are feeling unsure about what to do or feel they have lost control in their home, support at home can help. In-Home Teen and Family Coaching is an intensive service that focuses on reducing unmanageable behaviors that are currently impacting a teen's functioning at home, school, or in the community. The coach meets with the teen and family in the places and at the times that the challenging behaviors are likely to occur. They provide modeling, structure, support, and immediate one-on-one behavioral interventions based on the teen's and family's abilities, interests, and strengths. The coach helps to develop and implement alternative behaviors that are more adaptive and appropriate, while increasing positive behaviors and coping skills that promote success. This type of therapy can teach parents how to effectively manage these challenging behaviors and best support their teen. By transferring these skills to the parents, the coach is able to foster sustained progress and help maintain the teen's long-term success.
Closing
Deciding to get help for your family and your teen is a courageous act of love and support. My hope is that this article will help you navigate which type of therapy will most benefit your teen and family. No matter which type of therapy you engage in, the most important thing to consider is the connection with the therapist. Talking about your thoughts and feelings with the right person can make you feel better, regardless of the challenges you and your teen are facing.
* * * * * *
* * * * * *
TEEN THERAPY CENTER CAN HELP!
Would you like additional guidance in this area? Teen Therapy Center provides individual teen therapy, family therapy, group therapy, parent support counseling, and in-home teen and family coaching 7 days a week, including afternoons, evenings, and weekends. For more information, contact us at 408.389.3538.