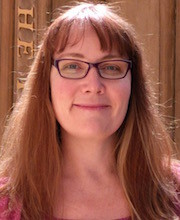 Did you read with your children when they were young? When our kids are little, we spend hours with them snuggled in our laps, reading (and rereading) their favorite stories. Goodnight Moon, The Berenstain Bears, Knuffle Bunny… you can probably still recite your child's favorites. We seek out titles that reflect our children's interests, bringing home stacks of books about trains or ballerinas. We use books to teach our young children new skills and life lessons. Was there a special book you read to introduce the idea of potty training? Maybe you chatted with a librarian and went home with a copy of "Hands are Not for Hitting?" Books help make abstract concepts tangible in a safe and approachable way. Stories ease the transition to bedtime, mealtime or potty time. When our kids are little, we celebrate reading for pleasure and the time we spend together when we read. Stories help us connect.
 
As our kids grow, we cheer all their reading milestones — the first whole book they read aloud, their Frog and Toad years, and their first big chapter book. Yet somewhere between Jack and Annie and Harry Potter, many families fall out of the habit of reading books together and talking about the stories. As kids become competent independent readers, we stop reading together. The opportunity to discuss the world using a fictional lens, to learn more together about a specific passion, to unwind with a compelling story, or to simply connect over a great book is lost.
 
If this is the case in your family, I'd like to invite you to take up the practice of reading with your teen or tween again. It won't be quite the same as it was when your child was young, but reading with older children brings new depth to your family connections. There are still plenty of great ways to share stories.    
Just as we know that reading to young children offers plenty of academic benefits, the same applies to reading with your tweens and teens. Reading with your children helps them do well in school, communicate effectively, solve problems, and be creative and well-rounded. This is just as true for older children as it is for toddlers and young school-age children. Most kids learn more from having a story read to them than they do from reading solo, both in terms of vocabulary and ideas conveyed. This is true not just of younger kids, but most eighth graders as well.* Reading together keeps that connection between reading and pleasure alive, and it provides the opportunity to explore social and moral issues in an approachable, non-personal way. In a survey of kids ages 6-17, eighty-three percent reported they enjoy being read aloud to at home. Their reasons include because "it is a special time with my parent" and "reading together is fun."*
 
If your teen is already a reader, you have a bit of a head start. Ask your teen what he/she is reading or to recommend a title for you. Let your teen see you reading for fun. Reading something your teen recommends is a great way to demonstrate your interest. You may end up reading outside your comfort zone or you might find a new favorite author.  
 
If you have a hard time imagining your teen saying "reading together is fun," that's okay too! Start slowly. You can start with a movie or television show they enjoy, and have them tell you what they liked about it. Did you hear a cool story on the radio, or find a interesting article online? Tell your teen what caught your interest. Get a second copy of a book they have to read for school, and read along in solidarity. Download an audiobook from the library and listen to it in the car.    
 
Find some time to talk about what you read, watched, or heard. This doesn't have to be lengthy or formal – a quick chat over breakfast or a few words in the car still demonstrate to your teen that you are interested in connecting. You might find a conversation springs up weeks or months after you finished reading. Situations from your reading might suddenly become relevant as things change for your teen at school or with their friends. If you find yourself in the middle of a tricky conversation with your teen, a book reference might be the perfect neutral ground for a heart to heart.
 
Whether they are avid readers or not, your tween or teen is still interested in stories. Social media, television, magazines, conversations with their friends – all of these are ways we all share the stories of our day-to-day lives. These stories help us connect and help us understand the world around us and at times, how we fit into it. If you are looking for a new way to connect with your teen, give books a try. Just like when your child was little, books can still be a tool to start conversation, share an interest, or explore the world around you. Books and stories build connections.
* * * * * *
* * * * * *
TEEN THERAPY CENTER CAN HELP!
Would you like additional guidance in this area? Teen Therapy Center provides individual teen therapy, family therapy, group therapy, parent support counseling, and in-home teen and family coaching 7 days a week, including afternoons, evenings, and weekends. For more information, contact us at 408.389.3538.