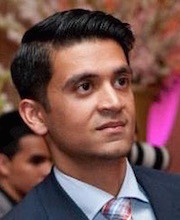 Rapport, rapport, rapport…Opening up to a stranger about incredibly intimate thoughts, requires a great deal of comfort. It can be easier to find that comfort when you choose a psychiatrist with whom you can truly connect. Of course, it may take some time to assess a connection, or lack thereof, but it is something that can be critical to your outcome.
Logistically, it can be difficult to find this elusive psychiatrist. The research involved in this endeavor is no different than finding that perfect restaurant for an intimate celebration of an anniversary or landmark birthday. You can start by asking people that you trust who have already gone through the process successfully or have great knowledge about it. Inquiring with close friends, family, trusted physicians and therapists, etc. for recommendations is a great starting point. Often times, the patients that I connect with best are those referred to me by current or former patients, parents of patients of mine, and therapists, physicians, or pediatricians who have worked with me and know me well. Ask these trusted individuals if the psychiatrist listens and explains, addresses decisions collaboratively, is respectful, and is a sound communicator and professional.
After conferring with those you trust, do your own research too, just like you would with the restaurant. Usually you can start with browsing the psychiatrist's website. Does this psychiatrist provide what you are looking for? What conditions is he or she comfortable treating? Does the psychiatrist provide medication, and what are his or her thoughts on medication? What is the psychiatrist's approach to therapy, and what kinds of therapy is he or she versed in, if any? Where did the psychiatrist train and does he or she have any affiliation with any hospitals, in case symptoms escalate? What ages does the psychiatrist like to work with and what types of people does he or she specialize in working with?
From a practicality standpoint, the next step is to find out if the psychiatrist accepting new patients, and, if so, when can you be seen? If you would like to find someone who is covered by your insurance, find out about your plan and associated cost and obtain a list of psychiatrists who are contracted with them. Most private practice child and adolescent psychiatrists are out-of-network providers due to the limitations in care and treatment that insurance companies impose. For an out-of-network psychiatrist, ask if the psychiatrist provides a superbill statement that can often be submitted for partial or full reimbursement from your insurance company. You may also want to see if the psychiatrist's office is located in a convenient location for you.
When you meet with the psychiatrist, gauge the experience, knowing that one visit may or may not be enough to make a thorough assessment on the fit. Nevertheless, you can certainly see if the psychiatrist actively listens to you and understands your situation. Does the psychiatrist make an effort to get to know you? Does he or she connect with you at a human level, treating you with dignity, empathy, and humility?
Take your time and perform your due diligence when making this important decision. Once you do, you will be able to work on the things that you need to work on, rather than worrying about if you are working with the right person. The correct psychiatrist for you can help change the trajectory of your outcomes in a very positive way.
* * * * * *
* * * * * *
TEEN THERAPY CENTER CAN HELP!
Would you like additional guidance in this area? Teen Therapy Center provides individual teen therapy, family therapy, group therapy, parent support counseling, and in-home teen and family coaching 7 days a week, including afternoons, evenings, and weekends. For more information, contact us at 408.389.3538.