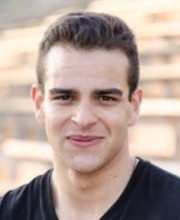 Expectations for Youth Sports have never been higher. These expectations are directly influenced and internalized by athletes, parents, and coaches. As parents, you can have a direct role in helping your young athlete manage these ever-expanding expectations. This article should be used as a basic framework to begin understanding how your actions can have a positive impact on your child's athletic experience. We are going to look at three different components of your child's athletic experience: preparation, competition and post competition. My hope is that, this is a starting point for your Youth Sport parenting development.
Preparation:
As the parent, you can have a great impact on your children's athletic preparation. This is due to the fact that you are shuttling them around to practices and tournaments, providing them with the appropriate equipment, and fueling their bodies with proper nutrition. You are in control of the logistical components required to prepare them for practice and competition. In addition to these physical needs, you can have a strong influence on their mental preparation. Try to dedicate times during the week to explore an area in which your child is actively working to improve in his or her athletic performance. By creating an open dialogue around improvement areas, you make it more likely that your child will be prepared to actively work on these areas. Feel free to provide your opinion; however, ultimately decisions on how best to make improvements should come from your child. This will increase his or her motivation to take ownership over the improvement plan. On the car ride to training or competition, you can help by reminding your child of what he or she has identified as areas of focus for that week. Do your best to encourage and support these focus areas, even if they may not be directly in alignment with your parental views. This is a learning process that your child must go through in order to grow. The more your child can learn from both successes and challenges in training and preparing for competition, the better equipped he or she will be to manage goals and expectations in the future.
Finally, when you and your child are discussing the practice, emphasize the small improvements in both the physical and mental games. Anything that you observe that is positive behavior or improvement in behavior should be reinforced. Feel free to ask your child if he or she wants to share the successes and challenges experienced during training. However, if he or she is not in a talkative mood, then allow space for your child to reflect and relax. You can follow-up later that evening or the next day depending on his or her mood.
Competition:
Young athletes yearn for encouragement from their parents. Sometimes, the mere act of attending a competition can be perceived by the child as a form of encouragement. While in attendance, it is imperative to be a positive role model. This is how a young athlete determines how to respect the sport, the coaches, the referees, and the opponents. Observational learning takes place by the young athlete each time you attend. It is important to do your best to limit your own reactions when you are observing your child's performance. First, try to minimize reactive or negative body language when things do not go well. In general, do your best to stay neutral, or provide a few words of encouragement, especially when the performance level falters. If you can, try to avoid walking away from the performance. This sends your child the message that you are too upset to watch. Even though this may have helped under some circumstances, ultimately, it is a distraction to the athlete. It is easy for your child to remain focused on the fact that he or she has upset you rather than on the present. In this moment, the athlete needs to see that he or she has a support system that will last through the good times as well as the challenging ones.
Post-Competition:
Once the competition has concluded, your child may or may not be in the mood to discuss his or her performance. Intuitively, if your child has had a successful performance, he or she will most likely volunteer feedback on and reactions to the performance. However, if the child is upset about his or her performance, you may need to provide space during the car ride home. Feel free to always ask you child if he or she wants to discuss the performance. If your child is not in the mood, you can follow-up with him or her later that evening or the next day. During this discussion is the perfect time to provide your own observations and feedback about his or her performance. Always start with the areas that you felt he or she excelled in both physically and mentally. Then you can discuss the areas that you feel he or she can improve in. This will help your child develop a healthy way of evaluating his or her performance, first focusing on the positives before reviewing the negatives.
I hope that this can be a starting point for your own Youth Sport parenting development. By previewing each of these areas presented above, you are more likely to act in a manner that is conducive to your child's development. It is easy to get wrapped up in the emotional experience created by competitive sports. It is up to you to be the proper role model for your child to follow. By being able to celebrate the small victories along with his or her athletic development, and the less emotionally reactive you are to challenges he or she may face, the more prepared your child will be for future sport, school, and life performances.
* * * * * *
* * * * * *
TEEN THERAPY CENTER CAN HELP!
Would you like additional guidance in this area? Teen Therapy Center provides individual teen therapy, family therapy, group therapy, parent support counseling, and in-home teen and family coaching 7 days a week, including afternoons, evenings, and weekends. For more information, contact us at 408.389.3538.