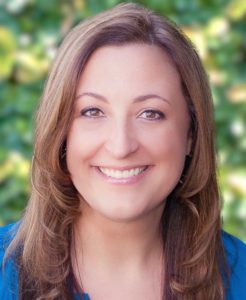 Teen Therapy Center is a private mental health clinic dedicated to providing help and support to teens and their families in Silicon Valley. We know that parenting teens can be challenging! This is our fourth annual Fall blog series on "How To Build A Better Life With Your Teen." We have enlisted over 20 teen and family experts to participate by writing unique blog articles. Our hope is that their expertise will help guide you through these tumultuous adolescent years.
This year's blog series will provide valuable information, tips, and strategies on a multitude of topics including:
Identity development and confidence
Depression and the brain
Encouraging teens to open up
Teens and nutrition
And many more!
By subscribing to this blog series, you have taken a monumental step in improving your relationship with your teen. You will be receiving a blog post via email three times a week on Tuesdays, Thursdays, and Saturdays. If you haven't yet subscribed, it's not too late! You can sign up here.
Because this blog series will provide a wealth of knowledge and expertise over the next couple of months, you might feel overwhelmed and unsure of how to start. To best apply this knowledge, try focusing on one tip at a time. Make a note of what interests you so you can go back and further explore the topic when you have more time. For example, you might want your immediate focus to be on anxiety, but you might make a note to later focus on helping your teen cultivate body positivity.
The majority of the articles included in the blog series are primarily intended for you as the parent; however, some articles are designed to be shared with your teen to "break the ice" and foster open communication and discussions. Here are a few suggestions to help you make the most of these conversations with your teen:
Identify Your Teen's Comfort Zone
Teenagers approach and manage difficult conversations in different ways. Your teen may feel more comfortable talking on a long car ride, where no eye contact is necessary. Another teen may prefer conversing on a walk or at a favorite restaurant. You can be creative in your approach, but make sure that there are not any distractions during your discussion, such as cell phones, Internet, or television. Also be aware of how long your teen is able to stay involved in the conversation; a series of shorter talks may be more engaging.
Listen
When you share an article or broach a topic, give your teen the opportunity to share his or her thoughts about the subject. Your teen may have a friend who is struggling with perfectionism or may know someone who has been depressed. You may find out that your teen already knows a lot about the topic, or you may be surprised by your teen's opinion on the topic. Encourage your teen to share his or her thinking with you. Ask what the potential benefits and consequences to the behaviors may be without conveying judgment. Through this dialogue, your teen may be able to come to his or her own conclusions, which will be more powerful than being lectured about what to do.
Be Aware Of Your Reactions
Your actions speak louder than your words. It is important to remain calm – even if you don't feel that way – and listen carefully. If your teen shares information that worries you, panicking is likely going to make him or her feel more anxious and hesitant to share. You may be tempted to immediately "fix" a situation or offer instruction on what should be done, but chances are, your teen will be less likely to divulge the truth in the future.
Value And Reward Honesty
Rewarding honesty is a positive way to reinforce open communication between you and your teen. When he or she is facing a difficult situation and is able to view you as a resource, you are more likely to get the whole story, rather than a half-truth. Valuing honesty does not mean that there are not consequences for your teen's behavior. Your reward for honesty might be as simple as a big hug, or perhaps the option of creating a plan together to amend the behavior, rather than just issuing punishment.
Focus On The Bigger Picture
Help your teen to realize that making healthy decisions is not primarily about pleasing you or staying out of trouble. It's really about learning the skills to become a successful and healthy adult. When you are sharing one of our blog posts with your teen, talk about why the topic is important to him or her. For example, how will it be beneficial if your teen understands the importance the legal issues associated with social media use?
Over the next couple of months, do not be afraid to get creative with your teen. If your teen likes a good competition, you can quiz each other about what you have learned, or take turns sharing what you read in the blog series at the dinner table. If your teen is more reflective, you can write down your reactions and exchange them with one another. Above all, the best way to utilize these blog posts is with a spirit of curiosity and honesty. When your teen understands that you just want to be the best parent you can be, your teen will realize that his or her participation and feedback is important to both of you.
We hope you enjoy this year's blog series! If you have any questions or feedback along the way, please feel free to reach out to us at info@teentcsv.com or 408.389.3538. We will also send you an optional survey at the end of the series to request your overall feedback.
* * * * * *
* * * * * *
TEEN THERAPY CENTER CAN HELP!
Would you like additional guidance in this area? Teen Therapy Center provides individual teen therapy, family therapy, group therapy, parent support counseling, and in-home teen and family coaching 7 days a week, including afternoons, evenings, and weekends. For more information, contact us at 408.389.3538.