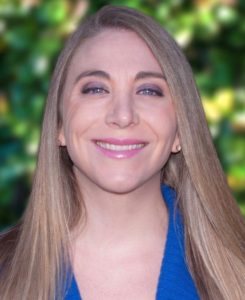 Sex. The word itself likely sends a shiver down the spine of every teen's parent. When uttered in the home or portrayed in a film during a family movie night, a thick cloud of discomfort may settle over the room. Why is it that talking about sex makes people so uncomfortable, especially when parents talk about it with their teens? One reason is the previous lack of open communication around the topic. If sex is not already an open topic in your home, then the parents don't know what their teens know about sex, if they're interested in it, or if they've engaged in it. However, despite this perceived tension surrounding the topic, parents are the preferred source of information about sex.
Believe it or not, your teenagers want you to talk openly with them about sex. They are curious, confused, and sometimes a little frightened by the topic. What they want is a trusting, knowledgeable, and safe place where they can ask their questions. Many teens say that they would prefer to learn about sex from their parents rather than from friends, a health class, or online, but they are too afraid to start the conversation. Of course, this goes both ways. It's safe to say that both parties hold back because of fear and supposition. Parents might fear that introducing the topic could encourage sexual behavior. However, it has long been established that sexual education in any form does not increase sexual activity.
So, how can we open the lines of communication around the topic of sex? The most difficult part of any undertaking is getting started. The same goes for having an open and honest relationship with your teen. It's an ideal state to be in, but can be challenging to create. For the best chance of success, start talking about sex sooner rather than later. A parent can learn the most by showing interest in their teen's life from an early age rather than demanding to know specifics about their social or sex life only when it becomes an issue later. Establish safety and openness around the subject in order to be proactive rather than reactive. It's much easier to speak with a 10-12 year old about sex when it's still a hypothetical than it is to speak with an older teen who might interpret a parent's questions as an accusation or probing. Start the conversation early, perhaps by clarifying that you are a safe source to talk to about sex. Your teen may initially retreat at the idea of talking about sex with you, but you have established that you're there when they're ready.
How do you casually introduce sex into a conversation without launching into a formal lesson on "the birds and the bees?" It might be as simple as listening a little more closely and allowing your teen to do most of the talking. They may be dancing around the topic but not know how to come out and ask point blank. Follow their lead. If they subtly bring up the topic, go with it. It may help to ask indirect questions that allow them to feel comfortable doing so. For example, ask them if they've noticed people in their class having romantic interests in one another or dating. This is a way to generate discussion without putting them on the spot.
Once the dialogue begins, answer sex related questions objectively to allow for a more comfortable and non-judgmental exchange with your teen. It may be effective to share your own experience: how you first decided to have sex, decisions you were happy about or wish you could have done differently, and what you learned. It will be refreshing for your teen to know that you were once in his/her position. Your teen is coming to you because he/she wants a straight answer that can be trusted. A little bit of personal disclosure will enable your teen to see that you understand how he/she is feeling. Allow your teen to contemplate this information and come back to you with further questions. Be honest about the risks involved. It is possible to share the truth about sexual consequences without it coming across as a threat. Talk about the risks of pregnancy, STDs, and strong emotions. Emphasize that sex brings a new level of personal responsibility and stress due to the potential repercussions.
Having an open discussion surrounding sex can save parents from a lot of guesswork and speculation as to what is causing changes in their teen's behavior. Stepping into the realm of sexual engagement can bring about a whole new experience of stress for teens. If a parent isn't aware of their teen's activity, they may have no idea why their teen is exhibiting a drastic change in mood or attitude. The answer could be clear, but parents will wonder what has happened because their teen doesn't feel safe confiding in them.
When it comes to talking to teens about sex you might want to take a tip from Nike and "Just Do It." The sooner the better. You may feel uncomfortable, conflicted, and hesitant, but the reality is that there is everything to be gained and nothing to lose in making the effort.
Creating a positive relationship with your teen may come easily for some and not so easily for others. Even the best parent/teen relationships may experience hurdles around the topic of sex. Unfortunately, there is no perfect way to discuss sex. Ultimately, being as open, honest, and understanding as possible is the best predictor of success. Continue to foster a strong relationship with open communication and trust, and these discussions will get easier!
* * * * * *
* * * * * *
TEEN THERAPY CENTER CAN HELP!
Would you like additional guidance in this area? Teen Therapy Center provides individual teen therapy, family therapy, group therapy, parent support counseling, and in-home teen and family coaching 7 days a week, including afternoons, evenings, and weekends. For more information, contact us at 408.389.3538.